2021 Land Rover Defender range adds plug-in hybrid and a new trim
It's been less than a year since Land Rover brought back their Defender. But the British marque has already updated the 2021 line-up to include a new trim level and a plug-in hybrid.
The new trim level for the Defender is the X-Dynamic which sits in between the base model Defender and the fully-loaded Defender X. The X-Dynamic trim adds gloss black wheel arches and rocker panels and satin finish skid plates. The interior gets Robustec Synthetic seat accents that help reduce wear of the seats. The optional S, SE, and HSE option packages for adding equipment to the Defender are also available on the Defender X-Dynamic.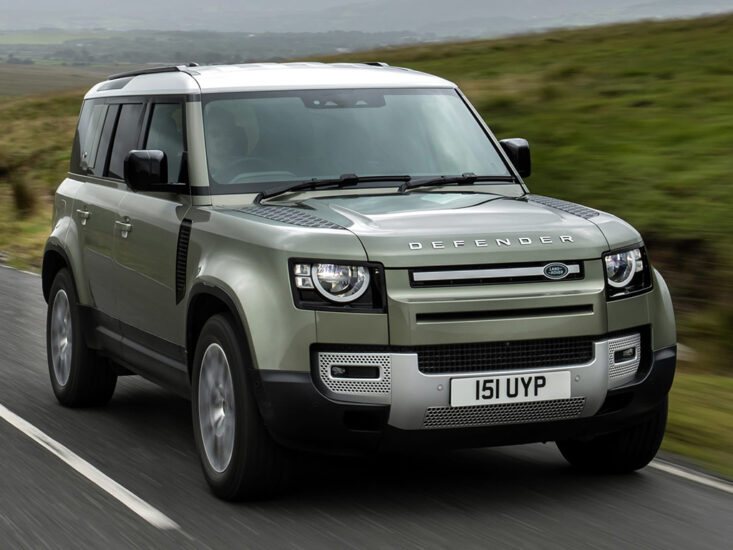 The biggest addition to the range is the Defender 110 P400e plug-in hybrid. The P400e utilises the same 2.0-litre turbocharged petrol engine and its electric motor companion from the Range Rover Sport PHEV. The system churns out a combined output of 398 hp and 650 Nm, good enough to power the off-roader from 0 to 100 kph in 5.6 seconds. The 19.2-kWh Li-ion battery of the Defender P400e gives it an electric-only range of 43 km. While it does burn some fuel, the Defender plug-in hybrid sips at only 2.8 litres/100 km. The P400e is only made available with the 5-door Defender 110 model which can be fitted with five or six seats.
With the 2021 Defender, Land Rover has finally introduced the shorter 3-door Defender 90 model in the United States. Following this, Land Rover may choose to bring the stubby little Defender 90 to the GCC as well.