2021 Mercedes-Benz EQA is the new baby EV for the brand
The Mercedes-Benz EQC was the brand's first venture into the EV crossover category that remains dominated by Tesla. The German carmaker hopes to grow the EQ family of EVs to about 10 models by 2022. They have just revealed the smallest entrant to the family, the 2021 Mercedes-Benz EQA.
The sub-compact EQA takes the GLA crossover — which is really a lifted A-Class hatchback — and gives it the EQ treatment. The EQA's front grille is completely closed off with a gloss black element and the new LED headlights flow into it. At the rear, a new LED strip connects the new tail lamps. The overall design is highly aerodynamic, with a respectable drag coefficient of 0.28. The EQA is almost identical to the GLA when it comes to interior design. Only minor tweaks are offered to denote that it does not warm up the planet.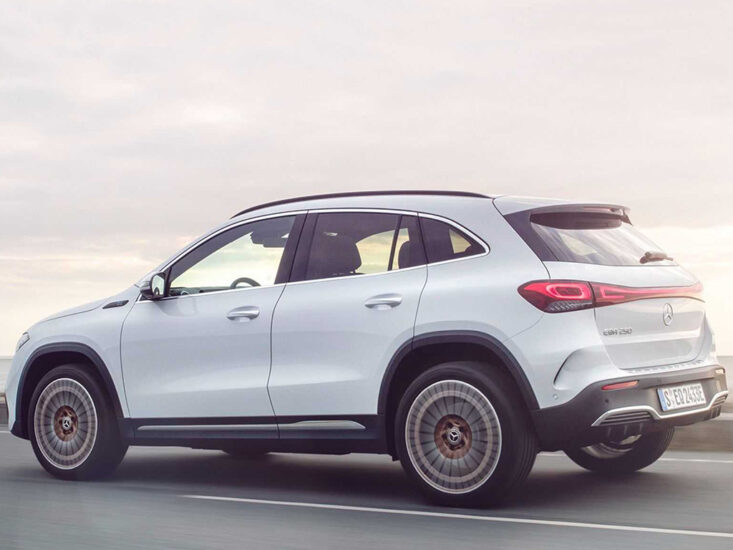 The Mercedes-Benz EQA is offered only in the smaller EQA 250 guise for now. This model gets a single motor capable of producing 188 hp. The motor gets its juice from a 66.5-kWh Li-ion battery that gives it a range of 486 km. The range is estimated using the highly optimistic NEDC cycle so expect the real-world range to be lower. To top off the EQA range, Mercedes Benz will slot in a more powerful dual-motor version that will produce 268 hp. There will also be a high range model that can run up to 500 km in a single charge.
The 2021 Mercedes-Benz EQA will be a stepping stone to the pricier models of the EQ family. But it remains to be seen how this GLA-converted EV will stack up against the purpose-built EVs in its segment, as it is priced to compete with the much-lauded Tesla Model Y. The EQC debuted to positive reviews from hand-picked journalists, but failed to resonate with the global EV-buying public on account of its generic looks and high price. We still haven't seen one in the sea of Teslas.
The EQA will go on sale in Europe in a couple of months. We expect a Middle East launch by the end of 2021.