2022 Kia Cerato previewed in official images as K3
With the new Stinger, K5 and K8 coming out in the past few months, Kia is bent on sprucing up their sedan lineup, even as others are trimming their sedan count down to zero. Now it is the time of its compact sedan, the 2022 Kia Cerato. The refreshed Cerato showed its face off in new pictures of the equivalent Kia K3 revealed in its South Korean home market. The Kia Cerato GT Hatchback also gets a preview along with the sedan.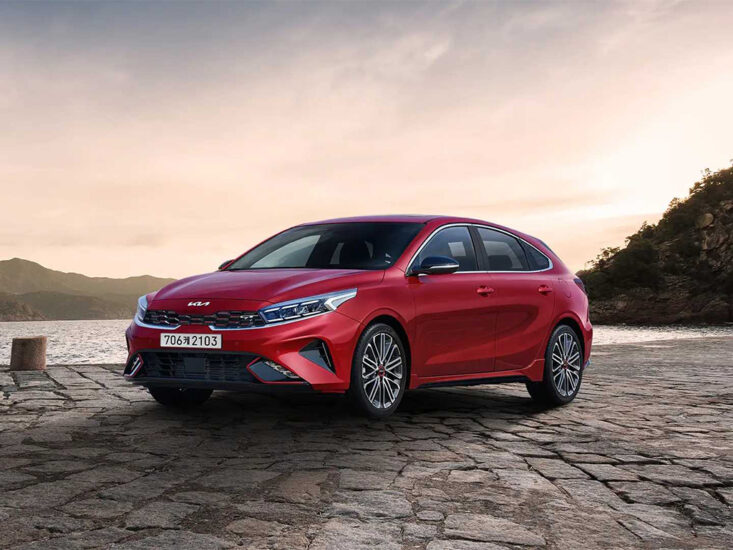 The headlights of the new Kia Cerato are redesigned with updated LED DRLs. The wider grill meets the headlights at its edges and flaunts the new Kia logo. The front bumpers are also redesigned to freshen up the front fascia. The images also show a certain area on the bumper which seems to be another set of DRLs but it will be too early to confirm it.
At the rear, the bumper gets more details in the form of new, larger fake air vents. The tail light pattern is also slightly updated. The GT hatchback gets sporty red accents up front and twin tailpipes at the rear. We could have called the interior of the new Cerato identical to the old one if not for the larger touchscreen and the new Kia logo.
The Cerato also gains some additional features including an electronic parking brake. The GT gets shift pedals for its dual-clutch automatic gearbox behind the steering wheel.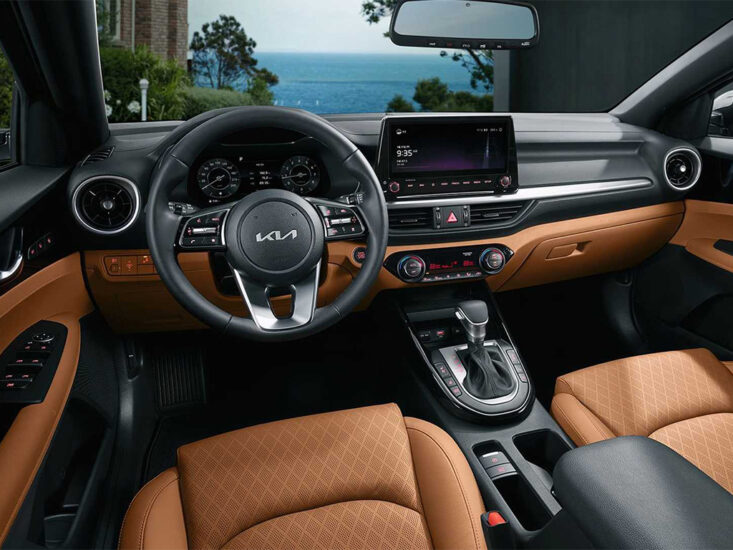 As it is just a facelift, the engine options on the Cerato are likely to be unchanged unless Kia decides to pull a surprise out of its hat. The current Cerato is powered by a duo of 1.6-litre and 2.0-litre petrol engines, with 126 hp and 150 hp respectively. The range is also topped off by a 201 hp 1.6-litre turbo petrol engine in the Cerato GT. It is unclear which of these engines will be retained as of now.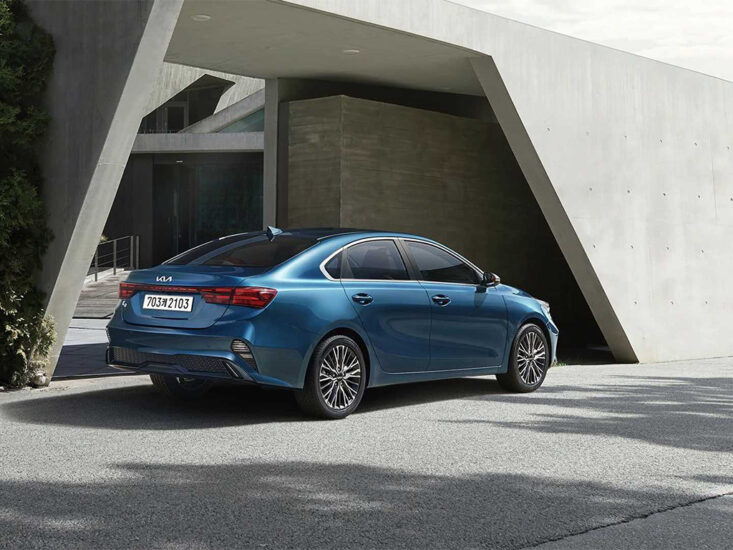 The 2022 Kia Cerato comes into a segment riddled with very popular crossovers, some from its own house. But there still is a market for value-oriented sedans which the Cerato caters to. Just like the Optima and Cadenza, the Cerato may also drop its name and adopt the Kia K3 name globally. Expect a UAE and GCC debut by the end of this year.