2022 Hyundai Kona N is Korean brand's fastest crossover
Hyundai's N division may be relatively new to the performance arena but with its strong lineup, it certainly has made enough noise to get noticed. But their arsenal still has a crossover-shaped hole in it, which the new 2022 Hyundai Kona N fills in.
The Hyundai Kona N perches above the Kona N Line in the Hyundai lineup and this little crossover brings in some ammo in the form of 276 hp. This firepower is squeezed out of a 2.0-litre turbocharged four-cylinder engine, shared with the Hyundai Veloster N. This is 81 hp more than the mill used in the Kona N Line. With an "N Grin Shift" mode, the output can be hiked up to 286 hp, perfect for quick starts. With this might under its skin, the Kona N can shoot from 0 to 100 kph in 5.5 seconds and onwards to a respectable top speed of 240 kph.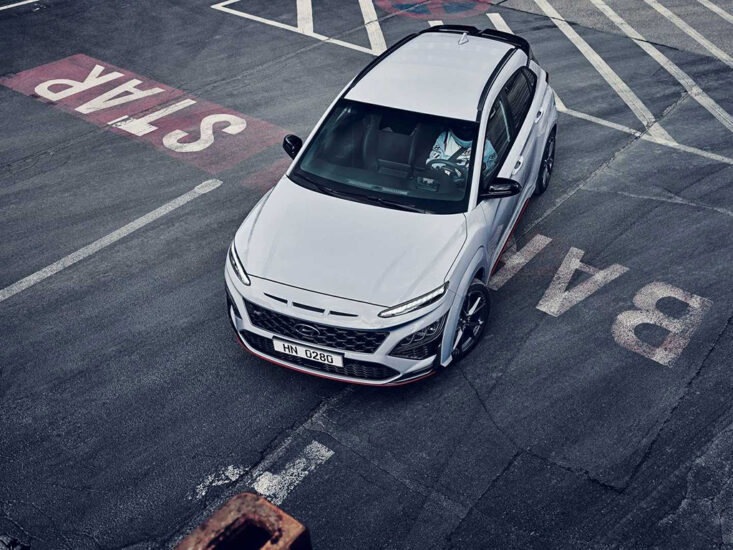 The power delivery duties are handled by an eight-speed dual-clutch transmission. There will be neither manual transmission nor an all-wheel-drive system, the latter coming in as a surprise. To combat the torque steer that can creep in, the Kona N gets an electronic limited-slip differential upfront. The body of the Kona N gets additional reinforcements to make it stiffer, hoping to make carving corners an easier affair. Stiffening extends to the suspension as well, for obvious reasons.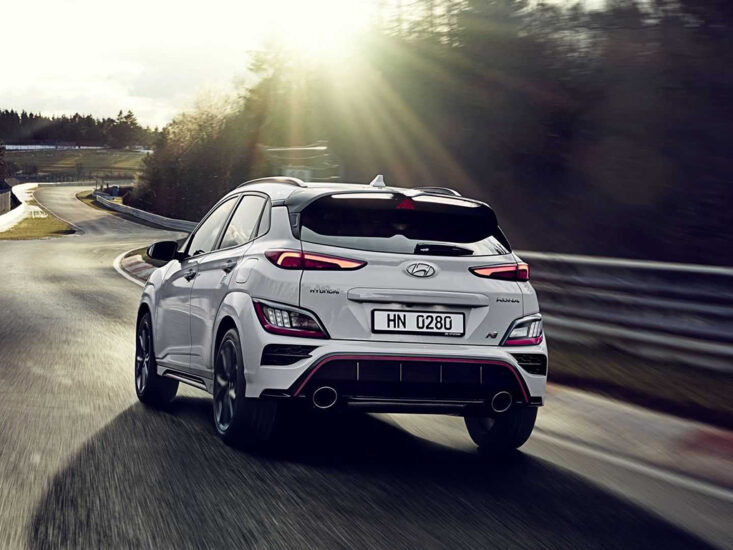 Setting the Kona N apart from the regular Kona, are the significant updates to the panels. The front end is spiced up with red accents, a front lip spoiler and a blacked-out grill. It retains the N Line model's updated headlamps, LED DRLs, and nostrils right on the nose. Massive exhaust tips and split rear wing make sure that the trailing vehicles do not mistake your Kona N for a run-of-the-mill crossover. There are 19-inch forged aluminum wheels, wrapped in Pirelli P-Zero rubber, all in the same veins of the Kona N's sporty aspirations.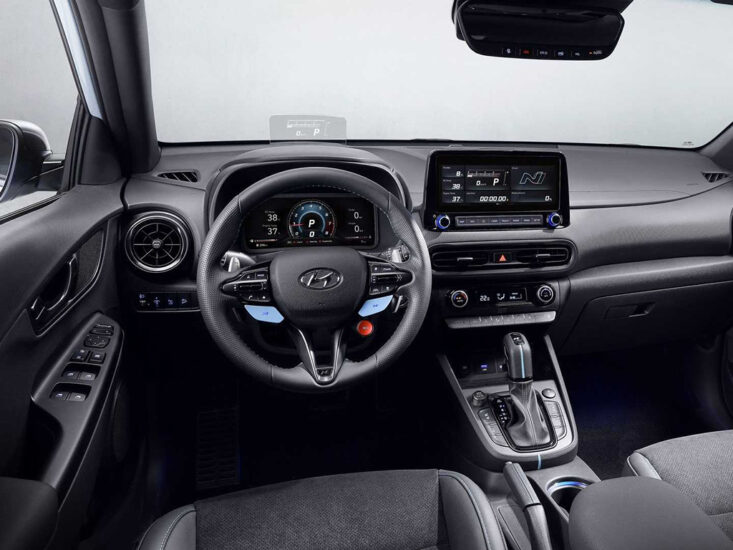 Supportive sport seats make the Kona N feel special from the inside, along with the performance blue accents. The Kona N shares some features up from the lesser Kona, including the 10-inch digital instrument cluster and infotainment screen, the latter getting an exclusive "N Mode Design" feature, feeding in track related data to the driver.
The 2022 Hyundai Kona N will enter production in 2021 and the prices are still unknown, although it remains to be seen if it is offered in the UAE and GCC, as the Middle East only recently got the Veloster N, that too at a massively inflated price.