Ford Evos is yet another delicious forbidden fruit we won't get
Lifted wagons (not crossovers) were in a niche of their own three decades ago, with only a few still being sold nowadays to lukewarm sales. They seem to be making a minor comeback though. Ford has joined in on the trend with their new creation for the Chinese market, named the Evos.
The Ford Evos is a handsome car. The front end gets a long light bar above the grill and headlights similar to the one on another China-only SUV, the Ford Equator. To give the bodywork a cleaner finish, the Evos offers door handles that sit flush into the panels like the handles of the Mustang Mach-E. The overall silhouette is wagon-like but with clear crossover traits shining through.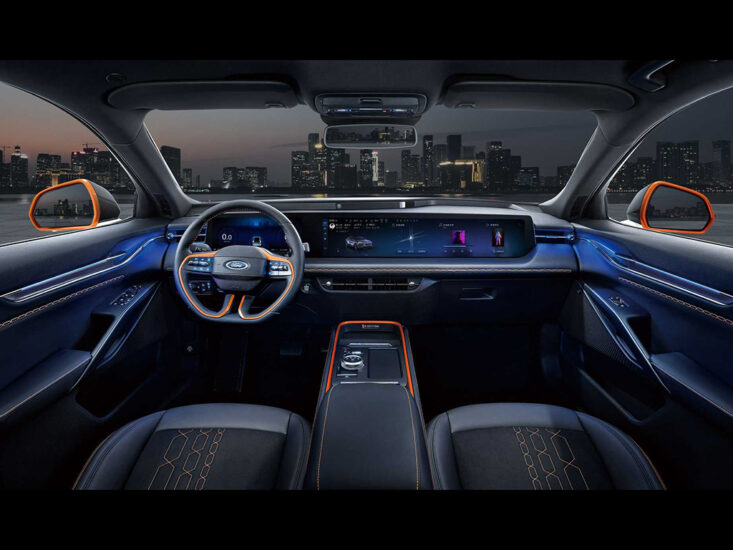 A long, wide panel spanning 1.1 metres shine the width of the dashboard inside the Evos, housing all the screens. It houses the massive 12.3-inch digital instrument cluster, and a colossal 27-inch 4K touchscreen for the infotainment system. The single piece of glass housing these screens does a good job of making it look seamless.
Technical specifications of the Ford Evos are still under shrouds, but sources say that it will most probably come with a hybrid powertrain. If you are waiting to get your hands on one, we may have disappointing news. Ford Product Communications Manager Mike Levine replied to queries regarding Evos' global launch saying "Evos is for customers in China only. There are no current plans to offer it elsewhere."