Electrified 2022 Genesis GV70 comes in as the brand's third EV
Just like every other automaker out there, Genesis is also working aggressively to electrify its lineup. It started with the electric version of the G80 sedan, and then came GV60, an electric crossover built on a dedicated EV platform. Now, there is a new one, the electrified 2022 Genesis GV70 EV.
Unlike the smaller GV60, this is not built on a dedicated EV platform. The IC-engined GV70 has stripped off its oily bits, making room for batteries and motors. Thus, the looks of the electrified GV70 are almost the same as the petrol-powered model. The changes include a closed-off grill with a charging port hiding behind it and a cleaner rear end with no tailpipes.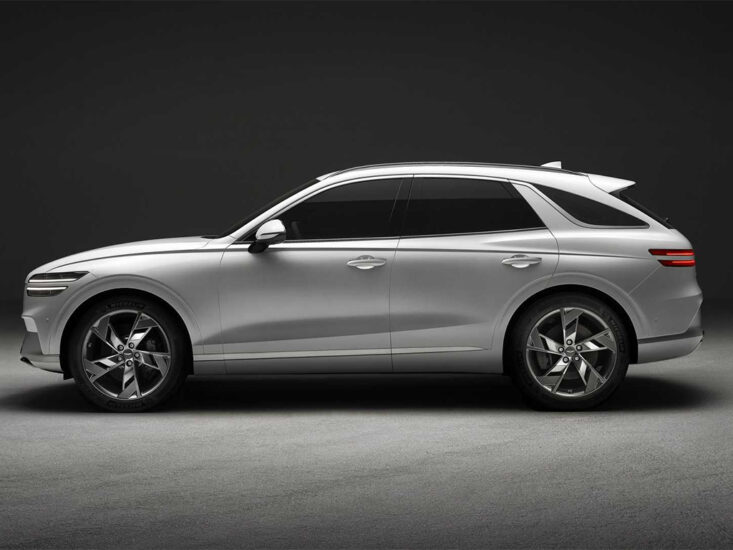 Though the powertrain is shared with the electrified G80 sedan, the electrified GV70 makes more power. There is a "Boost" mode that hikes the outputs to 483 hp and 700 Nm. The sedan lacks this feature, confining its power to 365 hp. Due to this, the electrified GV70 can hit 0 to 100 kph in just 4.5 seconds.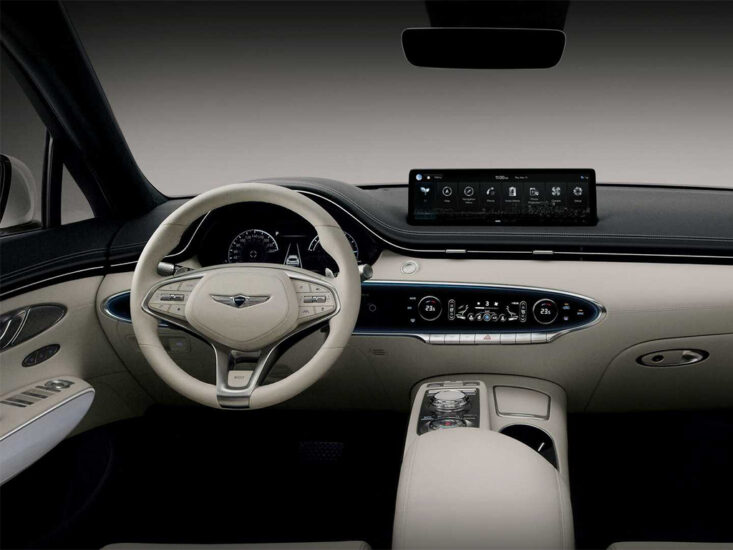 In the GV70 EV, the motors power all four wheels, just like the sedan. But to fit the crossover demeanor of the GV70, it gets an e-Terrain mode that helps it drive over rough roads better.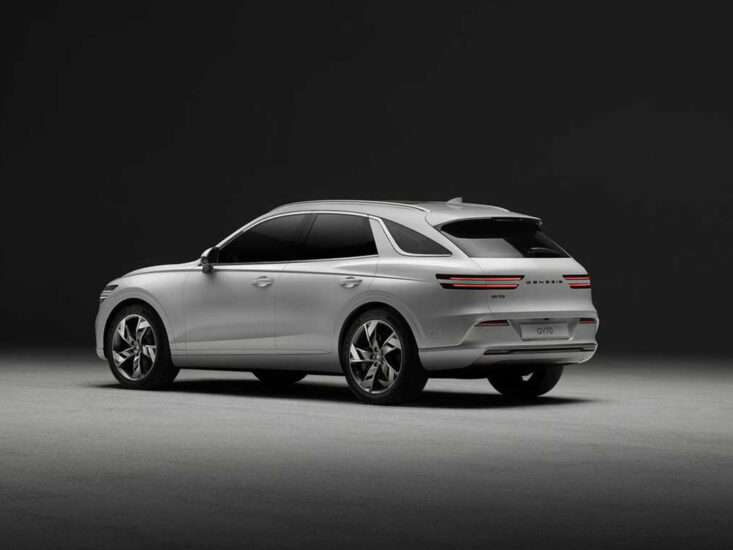 The GV70 EV can drive more than 500 kilometers, based on China's CLTC cycle. The battery pack's size is not announced yet, but we know that it offers a 350-kW fast charging facility. This helps you pump enough juice into the battery in less than 20 minutes to fill it from 10 percent to 80 percent.
As of now, the electrified Genesis GV70 is a China-only offering. But Genesis has confirmed that it will go overseas.
Keep track of the latest prices in the UAE, KSA and the GCC in the Genesis buyer guide.