Chery's Global Dealer Theme Conference this year: New Track New Journey
On April 22, Chery's 2023 Global Dealer Theme Conference was in full swing. During the Conference, Chery executives shared their achievements in globalization in recent years with more than 700 dealers. Facing the new market situation, Chery launched four major transformation measures, namely "technology", "products", "consumer's demand", and "ecosystem", to boost Chery to enter the "New Track New Journey".
Under the guidance of the "Made in China 2025" strategy, society has paid more attention to industry and advocated manufacturing in recent years. China, as the world's largest manufacturing country for 12 consecutive years, has shown the world the rise of China's power in numerous fields such as aerospace, high-speed rail, and infrastructure construction. Specifically, as the most potent Chinese automotive enterprise, Chery has become a "shining benchmark" of Chinese manufacturing with a global sales volume of 11.2 million units.
Chery has exported its products to more than 80 countries and regions worldwide, thus becoming the first exporter of Chinese passenger vehicles for 20 consecutive years. Adhering to technological innovation, Chery currently boasts 5 R&D centres worldwide with a research and development team of more than 7,000 technical talents, including those from the global well-known international auto enterprises such as GM, Ford, and Jaguar Land Rover. In addition, Chery pays excellent attention to service quality, establishing 1500 service outlets overseas and maintaining active interaction with users to create a sense of belonging through co-creation and sharing with them.
As the saying goes, "Whereof what's past is prologue". In the face of the emerging market situation, Chery opens a new track and journey with a more ambitious strategic goal. Under the new international strategy, Chery will focus on technology to achieve a comprehensive transformation from traditional fuel vehicles to new energy vehicles.
To this end, Chery deeply interpreted its future technology strategies represented by the third-generation PHEV hybrid technology at the Conference. Furthermore, Chery will also be committed to the research and development of intelligence to build a more advanced intelligent cabin, transforming its products from traditional transportation vehicles to intelligent mobile terminals.
Chery will also closely adapt to the changing needs of consumers and provide more thoughtful and privileged services, ultimately creating a complete ecosystem of products, technologies, and services centred around users.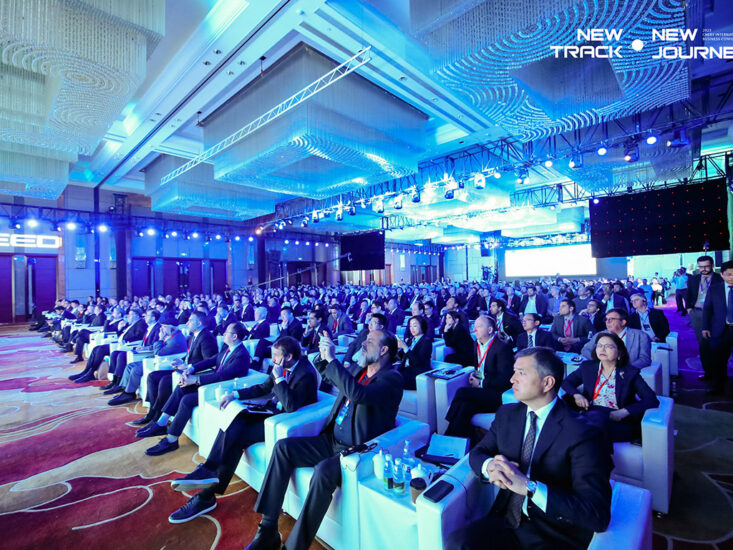 At the Theme Conference, Chery joined forces with the government to launch a green development initiative, demonstrating its determination and confidence in adhering to green and sustainable development. Chery also provides awards and experience-sharing sessions for outstanding dealers worldwide, allowing successful experiences to be quickly promoted globally.
The release of Chery's global strategy will allow international dealers to gain stronger cohesion and have great faith in future development. Looking forward, Chery will further accelerate the process of globalization in the market. In the new track and journey, Chery will devote every effort to achieving the corporate aspirations of world-class automotive brands and strive to move forward.