So we got a Lexus LS 460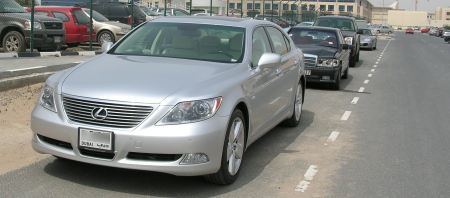 We've acquired a 2007 Lexus LS 460 L to cruise the weekend. Unlike the previous deadweight LS, this one has the ability to have electronic nannies turned off completely to allow more play value with its increased power.
We are driving this just as the LS was voted as World Car of the Year by international journalists. But enough of that. Have you ever seen a fullsize Lexus do a 360? We have. You will too, if you keep your eye on our video channel in the coming months.