Real 2008 BMW 1-Series photos
Seen here are real 2008 BMW 1-Series Coupe photos. It will have the same engine options as the current 1-Series hatchback, but a new addition will be a 135i model.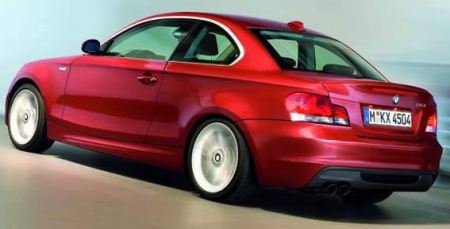 The top 135i coupe will have 18-inch wheels, optional iDrive, manual or automatic, and the usual driver aids. And yes, a 300 hp 3.0-litre twin turbo engine, good for 0-100 kph in 5.3 seconds and a top speed of 250 kph. That's quicker than the Porsche Cayman S.
This weird little car may not be much of a looker, but BMW continues to do amazing stuff underneath the skin.