Hyundai Genesis coupe concept in LA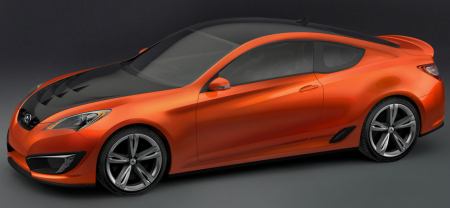 We haven't asked for a Hyundai tester in ages because, well, who wants to drive a Hyundai? But at last month's Los Angeles Auto Show, Hyundai officially showed off their new rear-wheel-drive Genesis coupe, but in so-called "concept" form. This is basically a weak disguise with paint and stickers to show off the tuning potential of the car.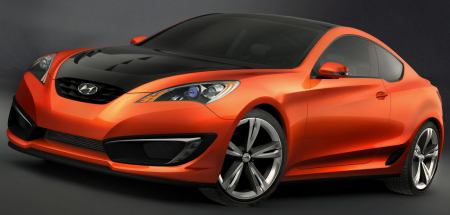 This new model is rumoured to come with a 215 hp turbo-4 and a 300 hp V6, and is also rumoured to be in preparation to enter official drift competitions.
The car will probably debut in the Middle East at the end of next year, after finally putting the existing front-driven Hyundai Coupe to sleep. The new rear-wheel-drive platform will also form the basis for a four-door 380 hp V8-powered luxury sedan.
For a photo of the real car, check out our previous report.