2009 Cadillac CTS-V returns even stronger
The 2008 Detroit Auto Show will showcase the second-generation high-performance Cadillac CTS-V. The 2009 CTS-V outdoes its chief competitor, the BMW M5, by utilising GM's new LSA supercharged V8, derived from the LS9 in the new Corvette ZR1, but tuned for refinement obviously.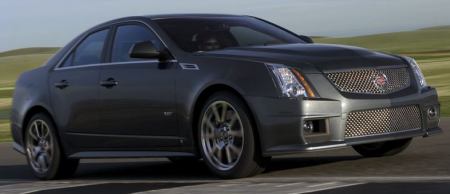 The goal of the CTS-V development team was to create a car with the poise and sophistication of the best luxury sedans melded with the outstanding performance of a high sports car. To achieve that, they installed the supercharged 6.2-litre V8 with an estimated output of 550 hp and 745 Nm of torque, both peaking at 6200 rpm, good for 0-100 kph in less than 5 seconds. GM heavily upgraded the chassis, and then dressed up both the interior and exterior to match. There is a choice of six-speed manual or six-speed automatic. The car weighs 1905 kg or 1950 kg, depending on gearbox.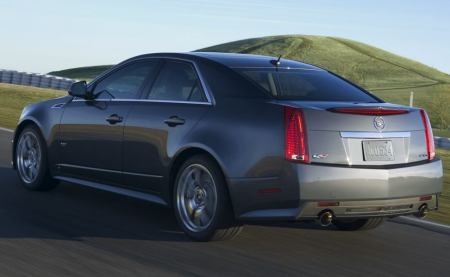 Big 19-inch wheels are used at both axles with 9-inch wide rims wearing 255/40 rubber in front, and 9.5-inch wide rims wearing 285/35 rubber in the rear. The wheels are wrapped in customized Z-Rated Michelin Pilot Sport 2 tyres. Another addition is the Magnetic Ride Control, to vary suspension settings automatically.
For braking, six-pot Brembo calipers do the work up front with four-piston units at the back. The 15-inch front and 14.7-inch rear composite rotors are made of steel with aluminium hubs and slotted surfaces.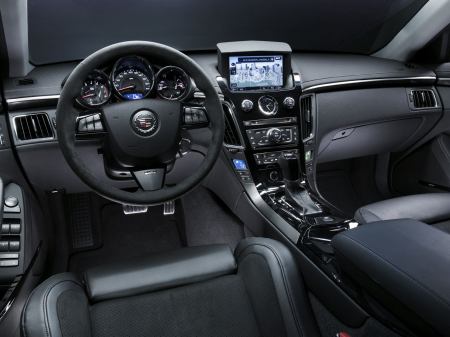 Along with Recaro seats, the CTS-V also has all the expected luxury goodies, including a Bose digital audio system with a 40GB hard drive and navigation.