2009 Skoda Superb gets total makeover

Skoda is almost no presence in this region, but they still manage to sell more than a handful of cars in Europe. The Superb, which is based on a stretched version of the Volkswagen Passat platform, has been fully redesigned. So instead of looking like a cheap copy of the Passat, it now has a bit of brand identity, no matter how dull it may be.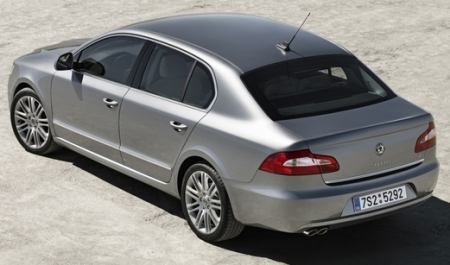 The Superb has unique bodywork, and the long sedan-like profile hides a liftback design in the back, that offers luggage access in a similar style to a hatchback. There is a range of six engines — three gasoline and three diesels — topping out with a 260 hp 3.2-litre V6. A five-speed or six-speed manual will come standard depending on which engine is chosen, but it will also have an available DSG twin-clutch automanual transmission option.
The new Skoda Superb offers a number of technological systems, including adaptive "look-round-corner" headlamps, a new electronic air conditioning system, an automatic parking assistant system, and nine airbags.