So we got a Nissan Altima V6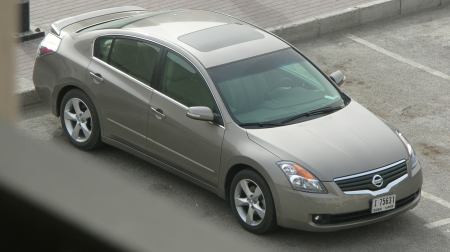 I've hardly driven our Nissan Altima 3.5 SE tester at this point, but right now it isn't what I'd call "class-leading," considering how noisy the tractor-like V6 engine sounds. Combine that with a CVT tranny, and the whole setup just feels a bit "off" in a car with sporting pretensions.
However, I've always had a soft spot for this new model. It is easily the best in terms of looks, although many conservative buyers in this segment might feel it looks too "racy" for them. The interior is satisfyingly well-equipped, and the stereo is awesome.
While it doesn't feel fast in casual driving, the acceleration test I plan to do today should provide some good numbers. Nissans have a habit of surprising me with their performance.