Local news round-up: Lexus, F1, Honda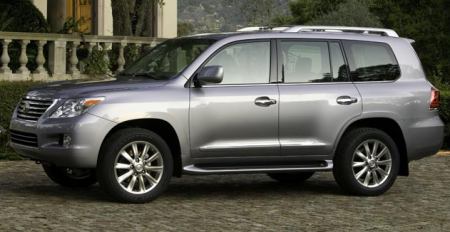 Lexus unveiled their 2008 LX570 luxury 4WD in Dubai yesterday. The vehicle is largely based on a Toyota Land Cruiser, but includes a unique front end, a detuned 362 hp 5.7-litre V8, special trim and a totally different interior design. Interesting features include front, rear and right-side parking cameras, as well as active cruise control, variable suspension and a pricetag of Dhs 325,000.
Meanwhile, at a recent press conference in Dubai for the Gulf Air-sponsored Bahrain F1, it was mentioned that flights are getting full for the April 4-5-6 racing days, and it is advisable to book right now. A second grandstand has been built to double the spectator capacity for this latest event. Apparently the availability of hotel rooms has also improved this year.
And Honda must've put their new Accord coupe on sale by now in the GCC, if plans to release on March 1 have been followed. The Accord coupe comes hot on the heels of the new Nissan Altima coupe, which was put on sale locally just two weeks ago.
Pending reviews at this point include the Nissan Altima V6, the Lincoln MKZ, the Honda Accord Coupe and the Bentley Continental GT Speed. I'll also do a write-up soon on my high-stakes drive up and down the Jebel Hafeet mountain road in the heavy Bentley, which turned out to be more nerve-wracking than our Accord coupe track drive.