So we got a new Lexus LX570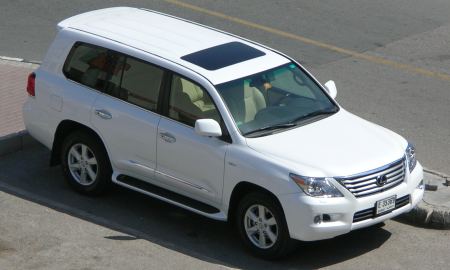 I am rubbing my hands together right now with an evil grin. Enough said.
Fast, comfortable, spacious and finally high-tech. Not bad at all. I think I got flashed by a radar for the 2nd time ever too, so I'm not in the mood to write anything more.
Update: Fine didn't show up. I guess car in front of me got flashed.