2009 Mazda 3 hatchback exposed

Hot on the heels of renderings for the 2009 Mazda 3 sedan, these photos show early models of the 2009 Mazda 3 hatchback.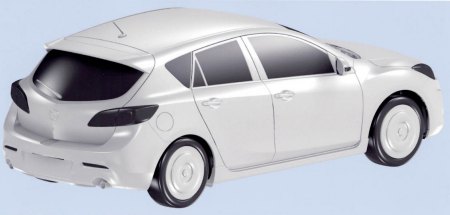 Speculation is that these are leaked photos of a toy company's protoype model for the actual car. Some suggest these might have been leaked from Mazda's HQ itself. Either way, I believe this is exactly how the new Mazda 3 hatchback will look, missing a bit of colour and details of course.
The actual car should debut in November, alongside the sedan.