Mexican-built VW Jetta GLI hits GCC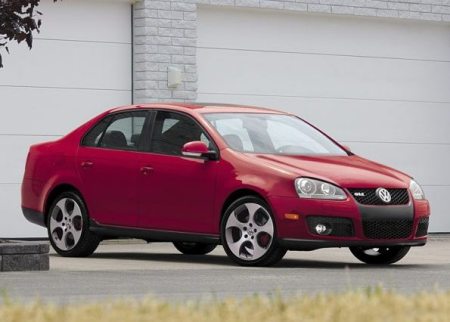 Volkswagen Middle East has recently introduced their Jetta GLI in this region, years after it originally debuted in America. The Jetta GLI is essentially a sedan version of the Golf GTI, except that it looks awful and is built in Mexico.
The VW Jetta GLI is powered by 200 hp turbocharged 4-cylinder engine, with maximum torque of 280 Nm available from just 1800 rpm all the way through to 5000 rpm. The only transmission available for the GCC is the 6-speed DSG gearbox, which is a manual gearbox without the clutch pedal. The 1497 kg Jetta GLI leaps can reportedly do the 0-100 kph sprint in 6.9 seconds.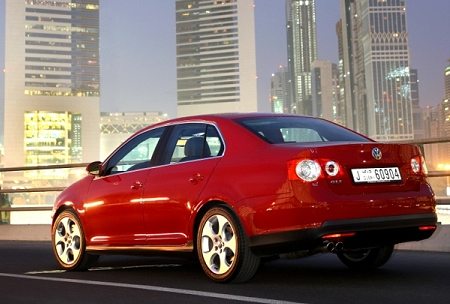 Distinguishing exterior styling cues on the Jetta GLI are subtle and include a honeycomb grille with a red pinstripe centered just below the auto-leveling HID headlights. Lower side-body trim is blacked out and red brake calipers are exposed through the 17-inch alloy wheels.
At the front are eight-way adjustable sport seats, while a thickly-padded, F1-style flat-bottom steering wheel is exclusive to the GLI.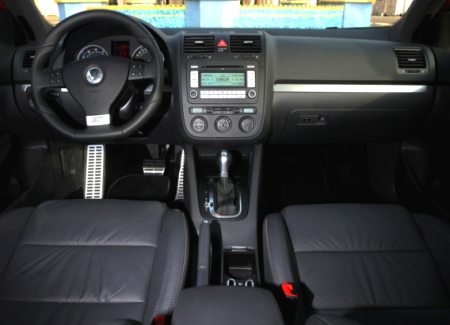 The Jetta GLI is equipped with dual front airbags, front-side airbags, and side curtain airbags. As an option, a rear-passenger side-airbags can be provided. ESP, tyre-pressure monitor and traction control are also standard.
The Jetta GLI is being touted as an economical sports sedan, but with a front-wheel-drive platform and an engine known to be fuel-hungry, don't expect miracles. Don't expect us to drive it either, for different reasons.