Range Rover Sport 2010 gets power with facelift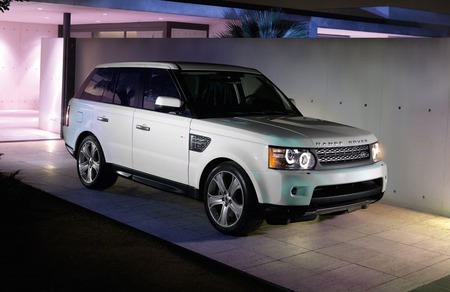 The handsome but aging Range Rover Sport has been given a mid-life facelift. The change is notable for the fact that it is the first upgrade under Tata ownership. And that upgrade entails a 510 hp supercharged V8, among other updates unveiled at the 2009 New York Auto Show.
The most notable change to the exterior involves the front end, with a new grille, front bumper and LED headlights. The side vents have grown larger, while the rear gets new tail lamps. The rest of the car looks largely the same, except for new 19-inch or 20-inch alloy wheels. The cabin design has become more subdued and ultimately more boring, although the materials are said to have been improved.
Most importantly, there are two new engines in place of the old Jaguar-derived units. The first one is a 375 hp 5.0-litre V8 with 508 Nm of torque, good for a 0-96 kph run of 7.2 seconds. The second is a 510 hp supercharged 5.0-litre V8 with 624 Nm of torque, good for a 0-96 kph run of 5.9 seconds. Neither model burns more petrol than their previous versions, but the performance is still off the mark compared to the competition. Both comes with a new 6-speed automatic, and handling is now sportier thanks to a new active air-suspension system. Interestingly, Land Rover now claims that servicing is only required every 24,000 km, which is the same sham being pulled off by BMW for the past decade.
Other new features include paddle-shifters for the Supercharged model, chassis refinements including active damping, new brakes and updates to the Terrain Response system, optional surround camera system with tow assist, adaptive cruise control option, Advanced Emergency Brake Assist system with Forward Alert System, and variable-ratio steering, along with a premium CD stereo with support for USB devices, and electrically adjustable side bolsters are available on the front seats.
The 2010 Range Rover Sport should be hitting UAE and GCC showrooms by the end of this summer, to complement the countless Range Rovers already crawling the streets of Dubai and Abu Dhabi.
To keep track of local prices and specs, watch out for updates in the Range Rover Sport buyer guide.