Porsche Panamera sets Nurburgring record as fastest sedan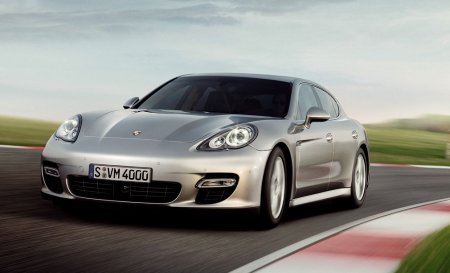 A German magazine is reporting that a Porsche Panamera Turbo driven by Porsche test driver Walter Röhrl has lapped the popular Nürburgring race track in 7 minutes 56 seconds, which shaves about three seconds off the record 7 minutes 59.32 seconds time set by the Cadillac CTS-V to claim the title of fastest sedan on the 'Ring.
According to Sportauto, the Panamera Turbo used for the test had the optional Sport Chrono Package, including ceramic brakes and turbo boost.
The Nürburgring is extensively used nowadays as part of new car development by various manufacturers. The cheaper Cadillac CTS-V was driven around the track in May 2008 by former General Motors Performance Division chief John Heinricy.
The Porsche Panamera has yet to go on sale in the UAE and GCC.