Volkswagen Touareg 2011 offers more of the same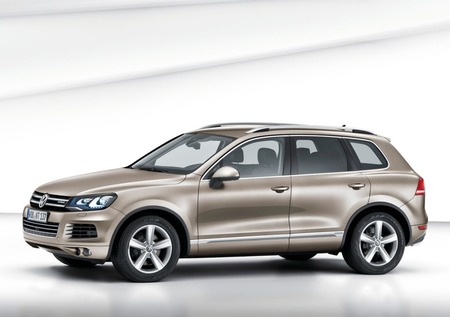 Named after a slave-trading African tribe, the 2011 Volkswagen Touareg has been revealed, offering what looks like little more than a Golf-nosed facelifted version of the outgoing model.
Now a bit lighter than before, engine offerings for the 2011 VW Touareg are vague. There is mention of a 3.0-litre hybrid V6 and a 4.2-litre diesel V8, as well as a carryover 3.6-litre V6. The engines are mated to a gimmicky all-wheel-drive system with "low" mode and a pointless 8-speed automatic.
Other "innovative" new features include active cruise control, button-operated parking brake, engine auto stop-start system, nine airbags and auto-adjustable xenon headlights, none of which are exactly new ideas.
The 2011 VW Touareg will reach the GCC by August this year, to continue its sales struggle against its sister model, the Porsche Cayenne. Keep track of future UAE updates and prices in the Volkswagen Touareg buyer guide.