So we got a 2010 Chevy Camaro V6

Almost a year after we drove the V8-powered 2010 Chevrolet Camaro SS at a constrained launch event, we finally managed to get our hands on a Camaro again, if only for a couple of days. This time, it is the base V6 model, which is good, because we never tried it out before.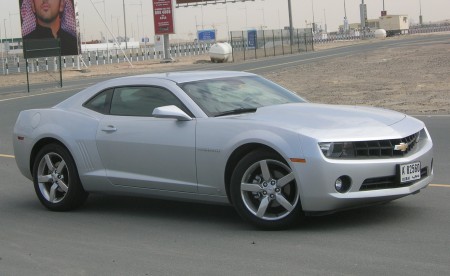 For those buying the base model, the good thing is no one will be able to tell apart this and a fully-loaded SS. Beyond rims and a fake bonnet vent, there is no difference on the outside.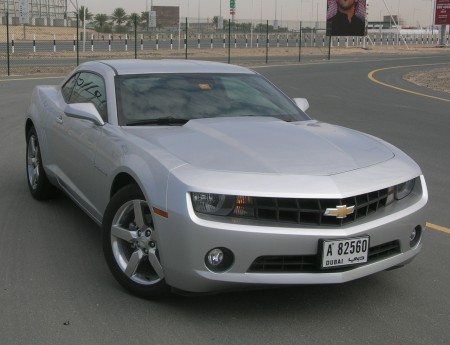 The Camaro remains a head-turner for now, as the relatively high base price will ensure its exclusivity in the streets of the UAE.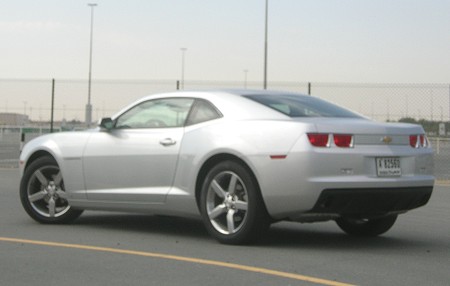 That low roofline is a great stylistic touch, but from the inside, you have to watch your head everytime you step out of the car.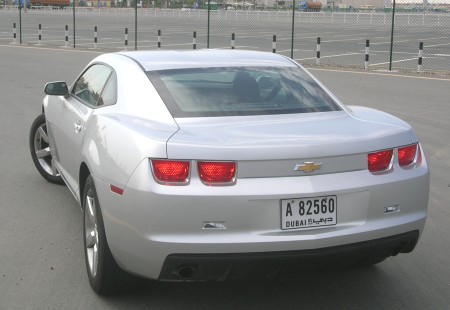 Certain creases and design features are only apparent in person, such as the broad shoulders and the double-bulge rooftop. The base model lacks the rear lip spoiler and the large exhaust tips of the SS.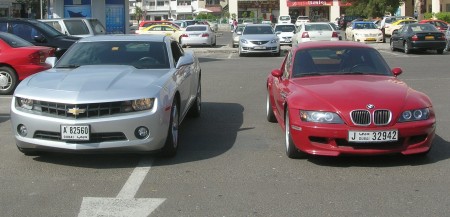 The Camaro remains more of an athletic grand tourer rather than a nimble sports car, if only because of its massive size.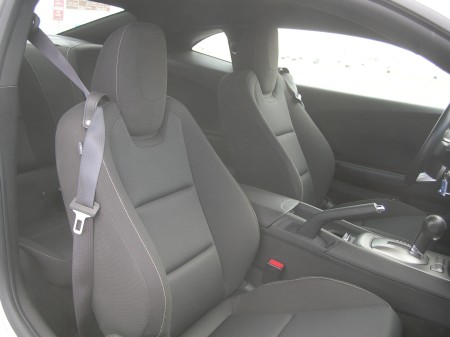 The interior also has some pretty design features, especially the seats straight out of the concept. They come with cloth upholstery in the base model.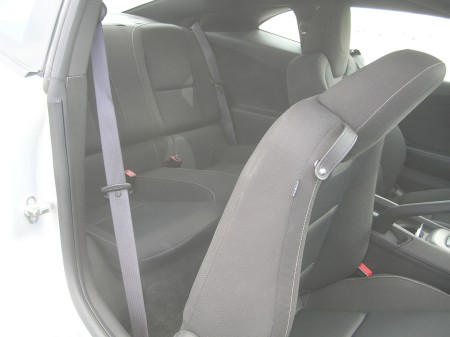 Rear legroom is almost impossibly tight, although the bigger pain is getting in and out without breaking your back.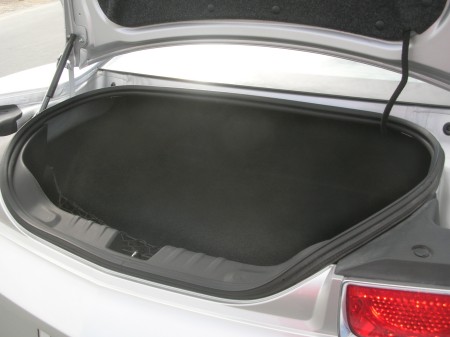 The luggage boot is long but shallow, just like in most coupes. The opening is relatively small.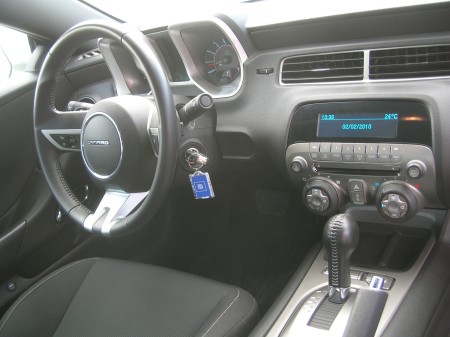 The dashboard styling is very unique, although the hard plastics seemingly compete with the Aveo rather than any other coupe in its price range. The base model lacks the tiny useless gauges under the a/c controls that are found in the SS, replaced by a useful storage space for mobile phones.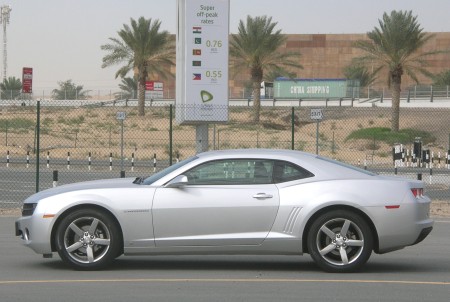 The new retro Camaro is a very desirable car, even in base trim with a V6. To call this one a "base" model would be an insult, as it is an entertaining and stylish sports coupe, and most buyers would think twice before dropping more dough on an SS. More in the full review.