LUMMA Design upgrades BMW X6M to 650 hp monster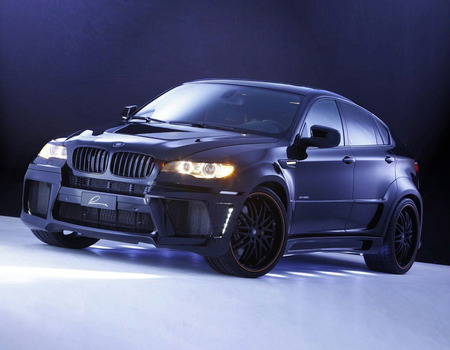 The CLR X 650 M is LUMMA Design's latest creation. Sporting an upgraded engine and some aggressive styling, this modified beamer looks simply awesome.
The BMW X6M has around 555 hp on its standard V8 model. The people at LUMMA have upgraded this to a whopping 650 hp. Torque is also increased from 680 Nm to a massive 830 Nm. This increases the top speed to about 312 km/h. The power increase is mainly due to catalyst replacement pipes, the sports exhaust system and some changes to the engine electronics.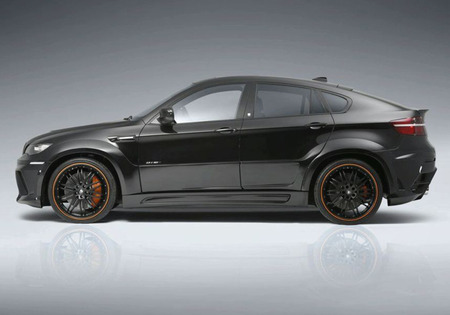 To make X 650 M capable in the handling department as well, four Michelin tyres, 315 mm wide are fitted on to some big 23-inch black rims. The undercarriage has also been lowered by 40 mm for a lower centre of gravity.
On the exterior, a broad aerodynamics kit is fitted for improved performance, but we think it is mostly for improved 'oomph' factor. A front bumper with LEDs, some side-skirts, wheel-house extensions, a new rear spoiler, a varnished carbon bonnet, and a back bumper and diffuser kit with four tailpipes sticking out of it. Varnished brake calipers can be spotted through the multi-spoked rims.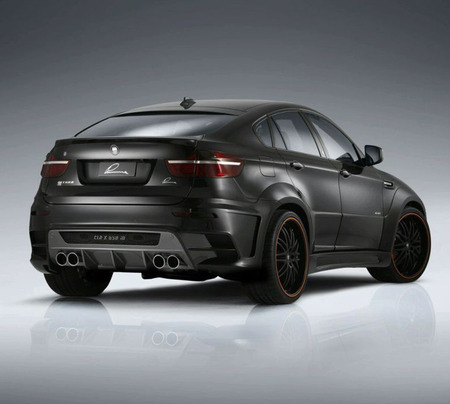 The interior gets some orange-coloured carbon rails, aluminium pedals and footrests, and a leather and ultra-suede steering wheel. The door sills get "CLR X 650 M" lettering illuminated on to them. The floor mats and the boot mat are made of velour, have a leather edging with LUMMA logos on them.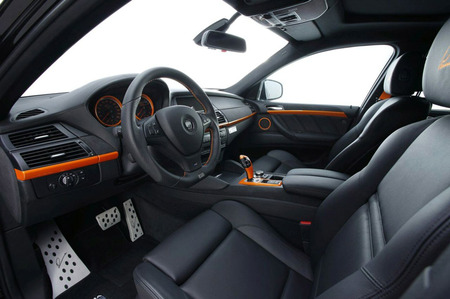 A few imports might make it to the UAE and GCC. For the latest specs and updates on the standard BMW X6 model in Dubai and UAE, check out the BMW X6 buyer guide.
Also check out the BMW X6 M G-Power package and Hamann BMW X6 at Abu Dhabi dealers.