So we got a 2010 Cadillac CTS-V

The Cadillac CTS-V is simply obscene! It is so salacious that we believe it is banned in some neighbouring states for public indecency. Mothers cover their children's eyes and other people stare when this thing passes by, even in places as lewd as that beach by the Dubai Marina. No European sports sedan has this much bling, short of a million-dirham Bentley. And the best bit is it outruns them all in power as well as price.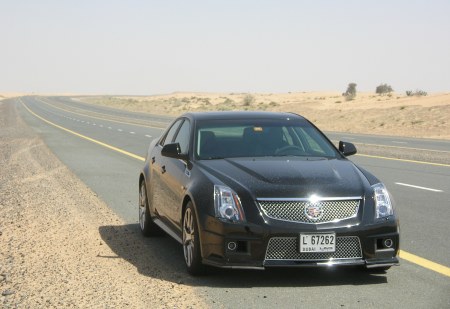 The car has enough chrome on its front end to blind oncoming airplanes, but it still manages to look classy.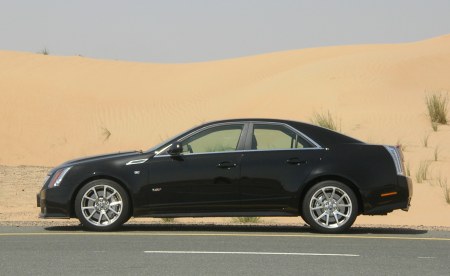 The profile is as razor-sharp as it gets for a midsize luxury sedan. It looks fast even when standing still, unlike the cars it goes up against. Bystanders don't even bat an eyelid at mildly-kitted cars such as the E63 AMG, the M5 and the RS6, but instantly know that the CTS-V is something special.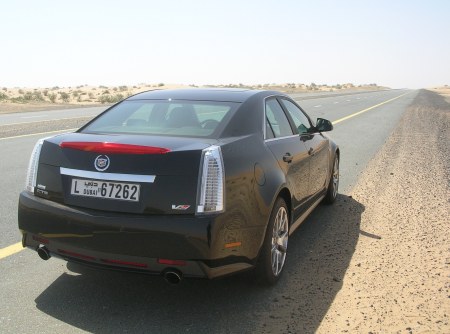 The latest generation of GCC-spec Cadillacs have the coolest tail lamps, completely clear with colourless LEDs that light up in the correct colours when needed.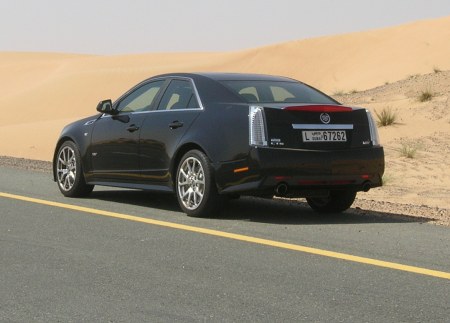 Reportedly the fastest sedan in the world (and ignoring the Panamera Turbo "hatchback"), in a straight line as well as on a track, we weren't about to put those claims to the test, but we did our best to give the Caddy some space to stretch its legs.
The ultra-premium interior is more stylish than the one in the E-Class and has more soft-touch surfaces than in the Audi A5. There are oodles of unique touches that make it truly original. For one, there are little lights in the rev meter as well as the speedo that light up as the needle moves up.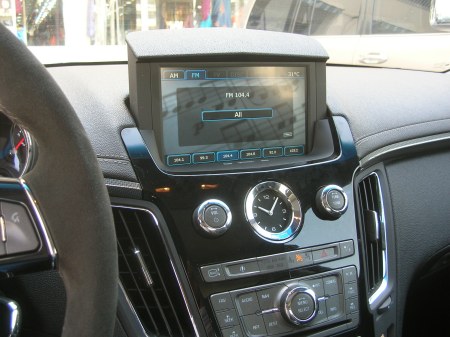 Another cool feature is the pop-up navigation touchscreen that also doubles as a multimedia entertainment system.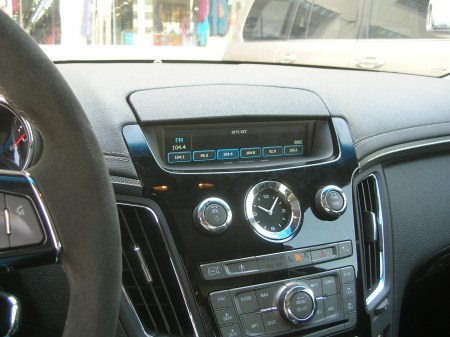 While pop-up screens aren't new, the cooler bit is that even when retracted, a part of the screen is still visible and doubles as a small display for the stereo. That's something to impress your German-badge-snob friends with. However, there is no starter button, instead relying on a twist-knob on the steering column, sort of like a regular key, but the actual key remains in the driver's pocket.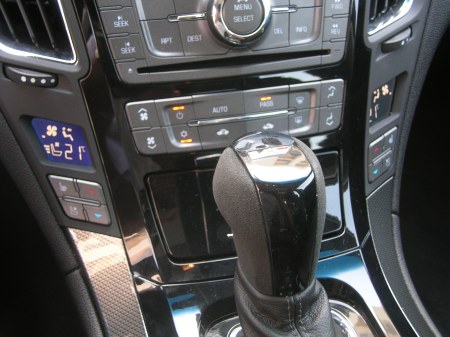 Continuing the unique theme, the two LCD temperature/setting displays for the dual-zone a/c are part of the console design, instead of just being a common rectangular screen. The automatic shifter is a regular triptronic affair, but there are just two buttons behind the steering wheel instead of actual paddles.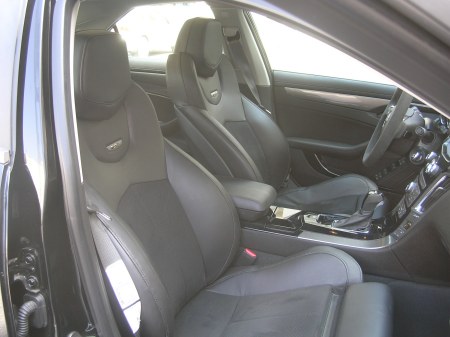 Even the Recaro seats are aggressive, with huge side bolsters, leather/alcantara upholstery and ventilation fans.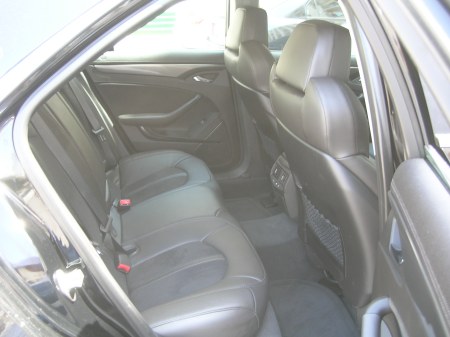 The CTS has rear legroom somewhere between a compact and a midsize sedan, with a sharply-raking C-pillar that makes it a bit inelegant for passengers to step in and out. Rear passengers also get rear a/c vents, but not separate controls.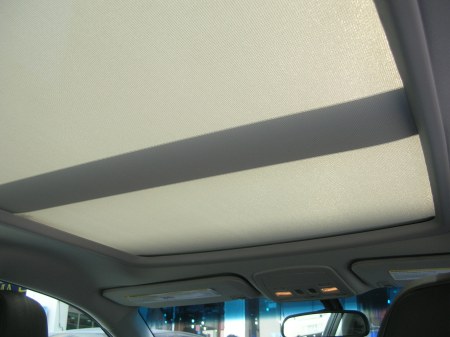 A panoramic glass roof is always nice, but that nearly-transparent sunshade is probably straining the a/c more than it should. The front half also opens like a regular sunroof, unlike the useless non-opening one on the Audi A5.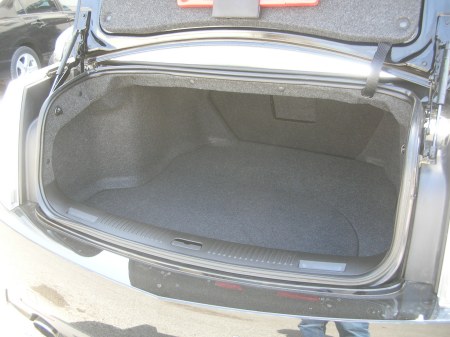 Luggage trunk space is expectedly good, but there is no spare wheel under that floor. Apparently the CTS-V has run-flat tyres, like on a BMW. But under that cargo floor, there also seems to be some sort of air pump kit with a gauge on it that might be mistaken for a car bomb at border security checkpoints.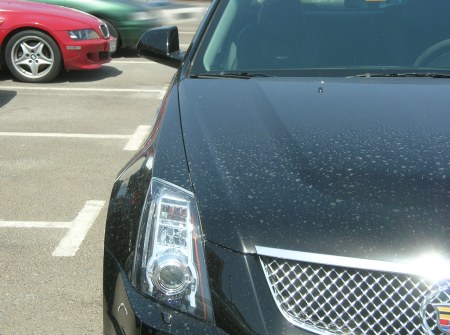 Indeed, the Cadillac CTS-V has almost as much presence as any sports car, even if it is a four-door sedan. And it manages this without resorting to crazy shapes like Porsche did. That leopard-skin pattern on the bonnet is due to the rain, and not a standard feature.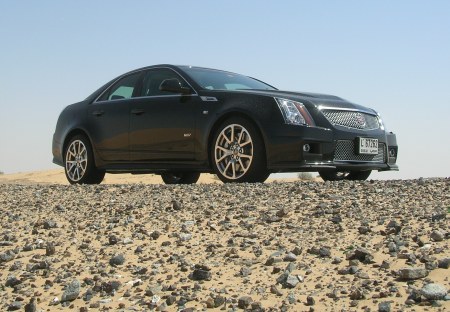 As for actual performance cred, we'll report on that a bit later. Let's just say there are no surprises.