So we got a 2010 Nissan Maxima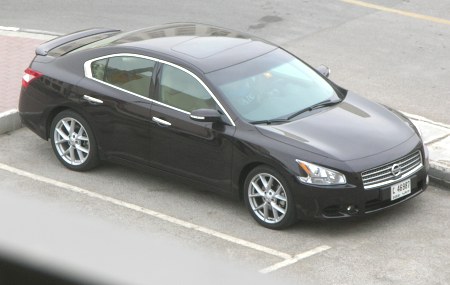 We'd been asking for the 2010 Nissan Maxima since October last year. For reasons unknown, our five requests were not taken seriously, while crappy magazines were getting to keep GT-Rs for months at a time. But finally someone took notice and let us have a Maxima for three measly days. I can't say I was too enthusiastic about test-driving a rebodied Altima, but our readers had been clamouring for a real review of this car, and I'm now happy to oblige.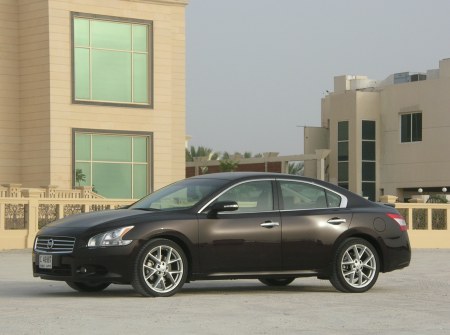 General Maximus wouldn't mind being seen in this Maxima. The car's gluteus maximus especially makes it seem like the Maxima works out a maximum of 5 times a week, and possibly on weekends too.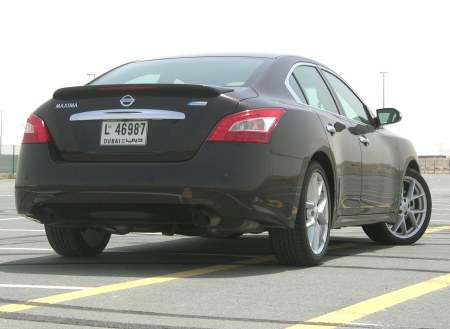 The upright front-end sports more muscles, bumper foglights and HID headlights "inspired" by the ones on the 370Z.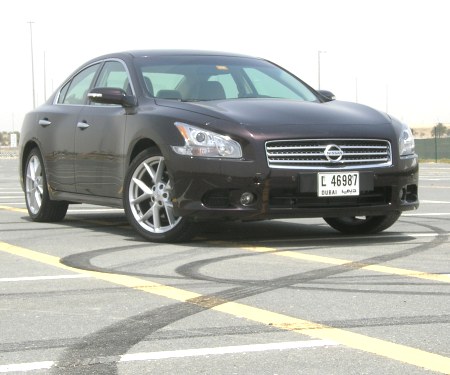 Dual exhaust tips, 19-inch wheels and LED tails complete the premium look and feel of the car.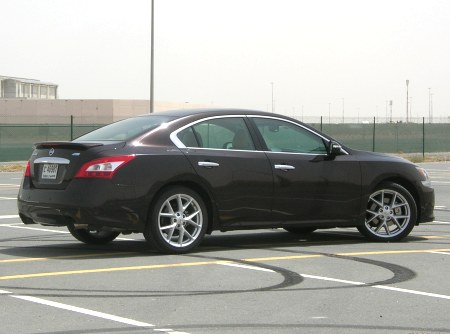 The front-wheel-drive Maxima looks like a big car, but is really a midsizer no bigger than the Altima. However, its pleasantly-boxy shape possibly offers a bit more cabin space.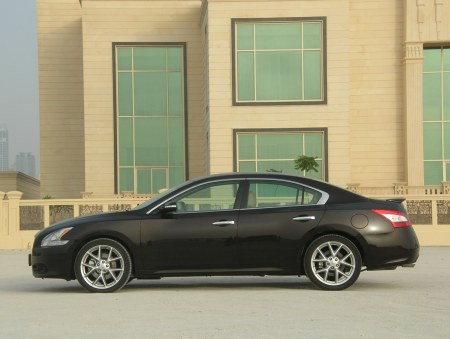 The upper cabin materials are all soft-touch, with leather door trim and padded armrests. The ambience feels as expensive as in the Lexus ES and the Audi A6.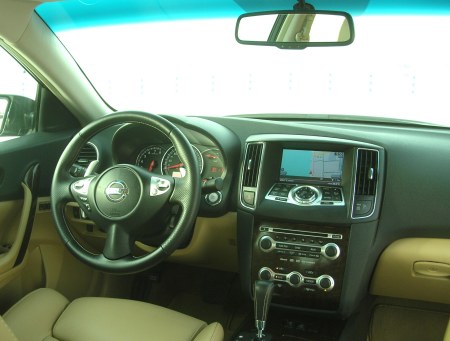 From behind the steering wheel, it feels like an Infiniti, what with that exact same navigation touchscreen, chrome trim and even huge paddle-shifters.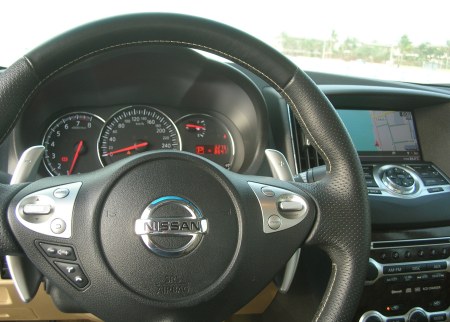 The front seats are moderately-bolstered and power-adjustable on our top-spec trim, upholstered in creamy perforated leather.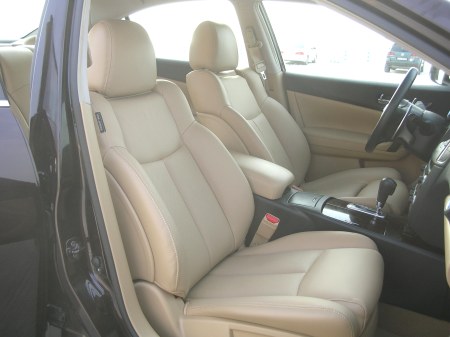 Front passengers get lots of covered storage spaces. Only the driver's seat can be had with an extendable thigh-support as well as a ventilation-fan feature.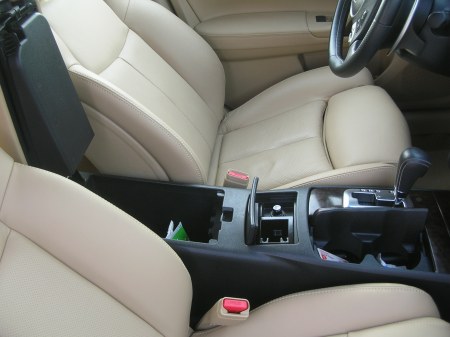 The rear is average in terms of legroom, due to the thick front seats, but average-sized folks like us fit comfortably. The rear bench prioritises two passengers instead of three. We feel there is a bit more headroom than the Altima. Rear passengers get rear a/c vents, door speakers and covered cup-holders.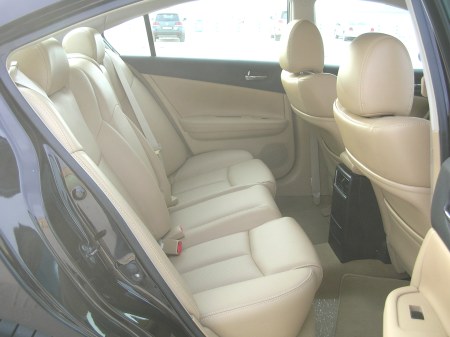 Luggage trunk space is expectedly immense, with a full-size spare wheel underneath and a split-folding rear seat with pass-through feature to carry long skis, assuming you bought your skis just to use at Ski Dubai.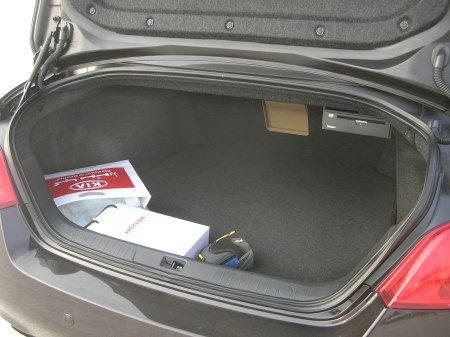 Nissan is really pushing the boundaries on its upper-level cars, fitting them out to be a luxury range unto itself. Between the new Murano and the new Patrol, the new Maxima rounds out a trio of cars that could've simply been badged as Infiniti, and none would've been the wiser. All three are proper luxury vehicles. More in the full review.