Ford Shelby GT500 quicker than Audi R8 V10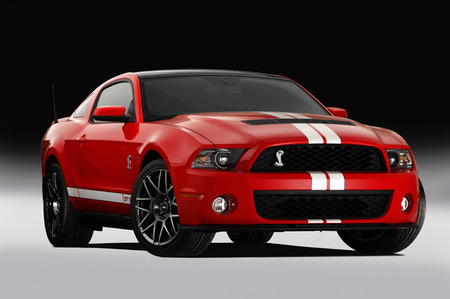 Ford has just released a video purportedly showing their upgraded 2011 Shelby GT500 doing a lap of some 4.1-mile (6.56 km) Grand West portion of the Virginia International Speedway racetrack. It achieved a lap time of 2:58.5, which in itself wouldn't mean much, except that the Audi R8 V10 did it in 2:59.5 during another test. If there ever was proof that the Audi R8 is an overrated beluga whale, this is it.
The 2011 Shelby GT500 is about 50 kg lighter thanks to a new aluminium block for the 550 hp 5.4-litre supercharged V8, and comes with other minor suspension and diff tweaks. It still has a non-independent live-axle rear suspension, but it matters much less on a glass-smooth racetrack than it does on the street. Ford claims the 2011 car is now 9 seconds faster around this track than the 2010 model.
And so, based on a separate comparison test by Car and Driver magazine earlier, the 2011 Shelby GT500 is apparently quicker around a track than the aforementioned Audi R8 5.2 (2:59.5), the benign BMW M3 (3:05.4), the weak Porsche Cayman S (3:05.8), the fat Jaguar XKR (3:06.4), the awful Audi S4 (3:10.8), the girly Audi TT-S (3:08.4), the overpriced Nissan Nismo 370Z (3:12.0), the lightweight Lotus Exige S (3:05.0) and even the goofy VW Golf GTI (the slowest at 3:19.3, should some fanboy bring that up). The only cars quicker are the Nissan GT-R, the Lamborghini LP670-4 and the Chevy Corvette ZR1.
The special-order 2011 Shelby GT500 will likely go on sale in the Middle East quietly by the end of the year.
For future UAE prices and GCC specs, visit the Ford Shelby GT500 buyer guide.