2010 Middle East Motor Awards winners at Sharjah Auto Show

German manufacturers Mercedes-Benz and Porsche have each taken home three awards at the first Middle East Motor Awards (MEMA) today. The awards were based on points issued by 13 judges for each nominated model. I was one of the judges.
Overall, Mercedes-Benz was nominated in five categories, picking up the Best Premium Saloon for the E-Class, Best Luxury Saloon for its S500, and Best Premium Sports SUV for the ML 63 AMG.
The MEMAs were this year held alongside the International Automobile Show (IAS) at Expo Centre Sharjah. A panel of motoring experts and journalists from across the Middle East region voted independently for the vehicles in 17 categories. As patron of the awards, Vice President of the FIA and President of the Automobile and Touring Club of the UAE Mohammed Ben Sulayem presented the trophies at the lunchtime ceremony.
Porsche was victorious across all sports categories, winning Best Sports Car for the Cayman S, Premium Sports Car for the 911 Turbo and Luxury Sports Saloon for the Panamera Turbo.
But while these high-end brands recorded the best results, the judges said all categories were highly competitive.
Other notable winners included Range Rover, which claimed the Best Premium Luxury SUV title and the Rolls-Royce Ghost, which was named Best Premium Luxury Saloon.
"I would like to congratulate all of the winners, many of whom fought off stiff competition to win their respective categories. The standards set by the first Middle East Motor Awards are very high, and the range of winning vehicles, not only reflects diverse consumer demand but is also an indication of how well manufacturers adapt their vehicles to meet the needs of the climate in this region," said Saif Al Midfa, Director General of Expo Centre Sharjah, which organised the awards.
In addition to the 15 regular awards, which also included Best Compact Car (Volkswagen Scirocco), Best Exotic Car (Ferrari 458 Italia) and Best Large Saloon (Nissan Maxima), the MEMAs included two special categories for environmentally friendly vehicles; Best Hybrid Saloon, which was won by the Lexus LS 600 HL, and Best Hybrid SUV, given to the BMW X6 Active Hybrid. There were between six and 10 vehicles nominated in all but the hybrid categories.
"It is important to recognise the efforts made by manufacturers in creating environmentally friendly cars. Hopefully these awards will highlight best practice in a rapidly emerging sector of the motoring industry," added Al Midfa.
The awards are sponsored by the Coral Beach Resort Sharjah, Air Arabia is the official Airline and Crystal Arc Gallery trophy co-sponsor.
For more information on the Middle East Motor Awards, please visit www.middleeastmotorawards.com
Winners at the 2010 Middle East Motor Awards

Best Small Saloon: Chevrolet Cruze


Best Mid Size Saloon: Hyundai Sonata


Best Large Saloon: Nissan Maxima


Best Premium Saloon: Mercedes-Benz E-Class


Best Large SUV: Toyota Land Cruiser


Best Mid Size SUV: Volvo XC60


Best Premium Sports SUV: Mercedes ML 63 AMG


Best Premium Luxury SUV: Range Rover Vogue


Best Sports Car: Porsche Cayman S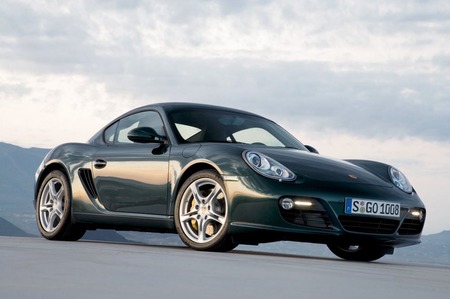 Best Premium Sports Car: Porsche 911 Turbo


Best Luxury Saloon: Mercedes S500


Best Luxury Sports Saloon: Porsche Panamera Turbo


Best Premium Luxury Saloon: Rolls-Royce Ghost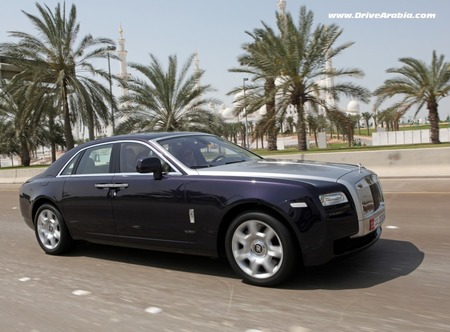 Best Compact Car: Volkswagen Scirocco


Best Exotic Car: Ferrari 458 Italia


Best Hybrid Saloon: Lexus LS 600 HL


Best Hybrid SUV: BMW X6 Active Hybrid