So we got a 2010 Land Rover LR4

Better late than never. Launched late last year, we were offered a test-drive of the 2010 Land Rover LR4. The blocky 4×4 formerly known as LR3, and still affectionately known as the Discovery elsewhere, is now almost well-dressed enough to be called a Range Rover.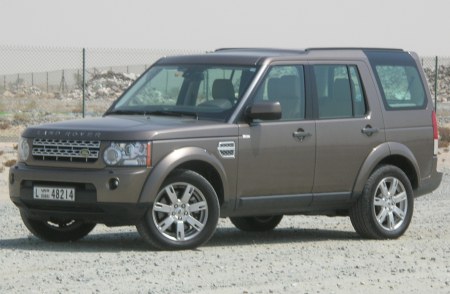 The LR4 looks attractive in a "traditional" sort of way, although it wouldn't appeal to everyone.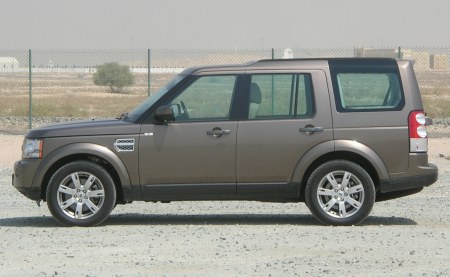 The mildly upgraded exterior cleans up the styling trend started with the LR3, while still retaining the stepped roof and general tallness of the original Discovery.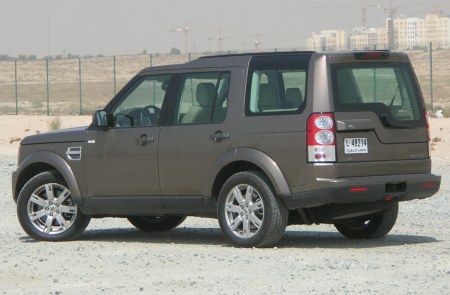 The rear also has a weird stepped window that actually helps visibility. The tail looks designed to have a spare wheel mounted on it, but it doesn't.
The updated interior, with extensive use of leather and soft-touch materials, is almost as premium as that of the Range Rover Vogue.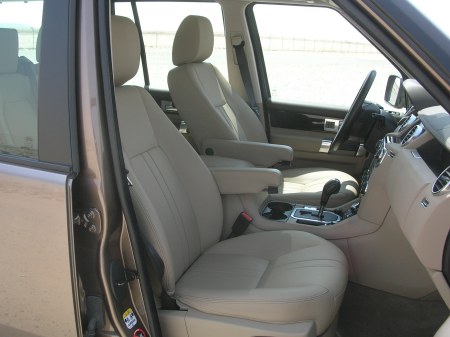 The high-set power seats offer a tall driving position and way too much headroom.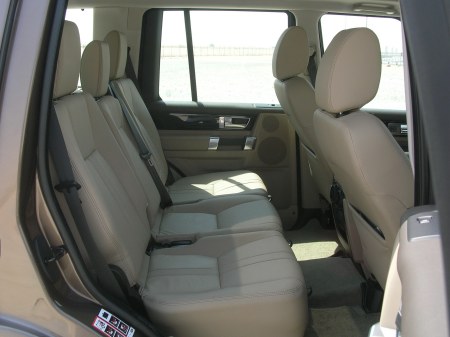 The rear offers good legroom and even more headroom, with rear a/c controls and split-folding seats.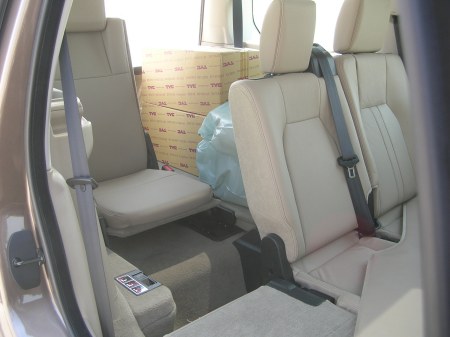 The rear seats fold but don't really get out of the way, so there is no easy way to step into the third row with ease. Pulling up that third row manually is a chore as well, although there is somewhat decent space for adult passengers back there.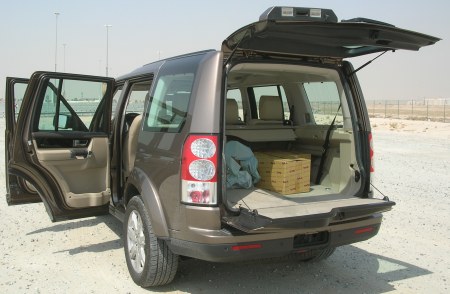 That split-opening tailgate offers access to a massive cargo hold that possibly be best in class, given its height. But that lower tailgate makes it harder to reach items far inside without stretching your tendons or clambering in.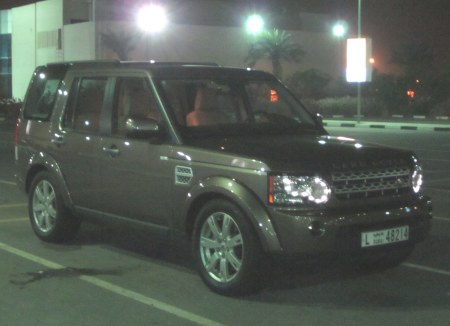 That new front end, complete with LED-encrusted headlights, makes it look much closer to a Range Rover than ever. It is as comfortable as one too, though there are differences. More in the full review.