BMW 1-Series M Coupe debuts as 2012 model

Long rumoured and then long anticipated, the M version of the 1-Series has finally debuted. Since it was impossible to call it an M1, that name already taken by a BMW supercar in the 1970s, the 2012 addition to the range will be known as the BMW 1-Series M Coupe.
Originally expected to be much more powerful, the 1-Series M Coupe ends up using a mildly-upgraded version of the twin-turbocharged 3.0-litre inline-6, with 335 hp at 5900 rpm and 450 Nm of torque from 1500 rpm to 4500 rpm, an engine already found in the 2010 BMW Z4 sDrive35is. A 6-speed manual is standard. The car's ECU has an overboost function that provides an additional 50 Nm of torque at full throttle. The 0-100 kph run takes 4.9 seconds, with an electronically limited top speed of 250 kph.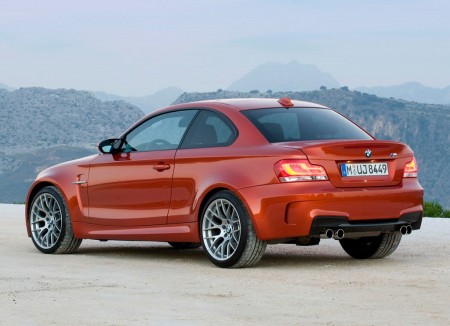 An "M Drive" button on the steering wheel improves throttle response, while an "M Dynamic Mode" button allows the stability control to kick in a bit later than normal.
Compared to a 2011 135i coupe, the 1495-kg 1-Series M is larger in every dimension, but comes in 35 kg lighter. The 1-Series M rides on a wider track with standard 19-inch wheels wrapped in 245/35 tyres up front and 265/35 at the rear, as well as sportier suspension and better brakes. Other than the aggressive bumpers, sports seats and thick steering wheel, there are no other visual changes.
BMW is seemingly keen on passing off this car as a successor to the original lightweight 1988 BMW M3, although it cannot be, as much as it weighs. The 1-Series M will publicly debut at the 2010 Detroit Auto Show later this year, and will likely hit Saudi, UAE and other GCC showrooms by the summer of 2011.
Keep track of updates in the BMW 1-Series buyer guide.