Nissan X-Trail speed radar cars prowling Dubai streets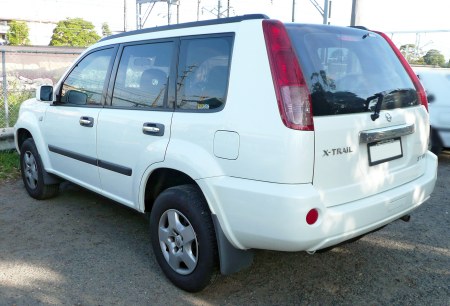 Memorise the rear end of this white Nissan X-Trail. It has looked the same since 2002, and it is popular all over the UAE as a family hauler. But now the ubiquitous white X-Trail has found a new life as a mobile speed camera car in Dubai.
Keen-eyed motorists on Dubai's main highways would've already spotted the white X-Trails by the side of the road, with its tailgate open and with a massive radar-camera rig hanging out the back, so this is an open secret. It is hard to figure out whether it is the same white X-Trail constantly changing positions or whether there are multiple cars.
We seem to come across one every time we hit Sheikh Zayed Road, and then it appeared on Emirates Road too. We even saw two white X-Trails stopped roadside on the Abu Dhabi side of the highway, with their tailgates closed doing nothing, and got a bit worried. The last straw for me came when I almost got tagged by one tucked away in a corner by the newly-widened Dubai-Sharjah Road as I got off Garhoud Bridge. Sitting on the slow side of the road, one would assume they cover all the lanes, although one might theoretically escape it by hiding behind other cars.
These things are definitely everywhere, so take this as a public-service advisory and save some bucks.