Long-term update: Vivek's 2008 Ford Mondeo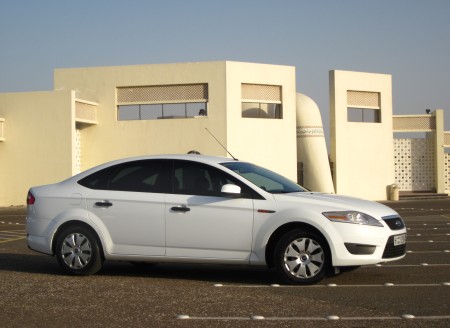 So it's been just over a month and over 3700 km with the Mondeo -– time flew by and so did the odo readings in the Mondeo, accounted for by just one long drive through Kalba, Khorfakkan, Dibba, Masafi and Dhaid last weekend, and a vast majority of the rest accounted for by my routine commute between my home in Sharjah and my office opposite Dubai Media City.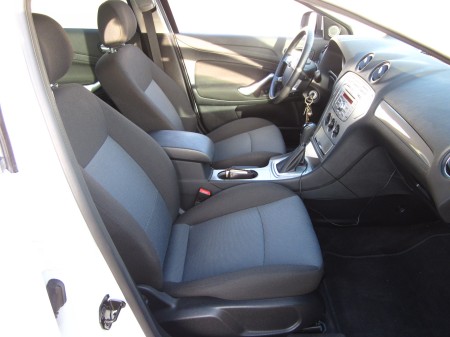 After a month with the car, I had finally decided to take it for a long drive through the Western region –- and so I set out with my pregnant wife in the front passenger seat and my buddy who was as tall as 6-foot-3, in the back seat. They say pregnant ladies are sensitive to long road travels due to which doctors do not recommend it; however, all throughout the 385-kilometre journey, not even once did my wife complain about any sort of uneasiness. Not just this long drive, but she has never ever had a problem travelling in the Mondeo regardless of how long the travel is. And probably this is the only car in which she does not have a problem since she has complained of uneasiness even while making short travels in several vehicles, including the Mazda 6, Toyota Prado, Nissan Tiida and Toyota Yaris. My 6-plus-footer buddy was more than happy in the rear seat all throughout the journey and even praised the Mondeo for the high levels of comfort it offered. The cabin was silent even at speeds as high as 160 kph with only a slight hush of wind to be heard, although it was not intrusive enough to even take our attention.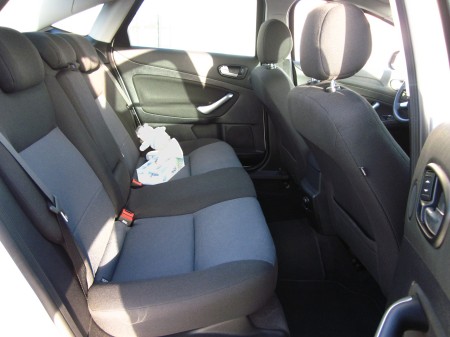 Negotiating the mountain roads was a walk in the park and I was actually taking the corners at higher-than-usual speeds. The car cornered flatter than the Altima and Accord while it offered much more comfort than either. And if not for my passengers, I could have actually beat my own "record" times with an Audi A6 on the same roads by a significant margin. The trip computer recorded a mileage of 9.2 l/100 km, and considering that a good part of the drive was through winding mountain roads while the highway drives were done at mostly over 140 kph, the figures are pretty good.
Every car I have driven till date has had some positive and some negative points. Nothing's perfect as they say and so I believed. Those with more positive points has always impressed me despite their minor negativities –- such cars include the Honda Accord, Toyota Yaris and Nissan Tiida. The previous generation Mondeo was one of my favorite cars too, solely because it was supremely comfortable while offering outstanding handling. However, an underpowered engine, average fuel economy and noisy interiors were some of its major shortcomings which made me rate it below cars like the Accord and Altima. But the new Mondeo has changed the game altogether and has already won my heart. I am seriously not able to find a car better than this. One fact that I have come to realise is that the Mondeo is truly a driver's car, not only when it responds precisely to your inputs while not letting you down even once regardless of the situation, but also due to that bond it creates right from the very first driving experience one has with it. It's a feeling no other car in its segment can ever give. Be it a sharp corner, a dead straight highway or an unpaved stretch of road, the car responds to every situation in a way which puts a smile on your face while communicating to you about every bit of the path it traverses. Reliability is the only factor to be looked upon -– if that too goes right, then I would declare this as one of the finest cars Ford has ever made. Lets see.
Original Mileage When Bought: 22,132 km
Latest Mileage To Date: 25,833 km
Latest Average Fuel Economy: 9.8 litres/100 km
Cost of Latest Problems: Dhs 0
Cost of Latest Maintenance: Dhs 0

Total Non-Fuel Running Cost Since Bought: Dhs 0