Volkswagen Tiguan 2012 facelift revealed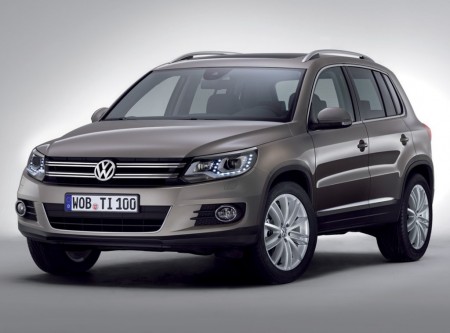 Volkswagen as released new images of the upcoming facelifted 2012 Volkswagen Tiguan. The model hasn't received any new exterior changes since its debut way back in 2007, and this redesign can be treated as a mid-cycle refresh.
The new changes include styling that matches the corporate design of Volkswagen. It incorporates new front-bumpers, revamped tail, both coupled with LED lights. The two-bar front-grille and styling cues are heavily borrowed from its big brother, the Touareg (which itself was redesigned recently). As far as the interior is concerned, the Tiguan gets a new steering wheel.
Mechanically, there isn't much difference with the pre-facelift model. Yet, in the wake of Tiguan's poor fuel efficiency, VW has tweaked the engine for better economy. They have also added the new 7-speed dry-clutch DSG into the mix.
The model will be revealed at the Geneva Motor Show next month. Expect it to reach Middle East showrooms by the end of the year.
Check for UAE updates in the VW Tiguan buyer guide.