Mazda 3 2012 photos released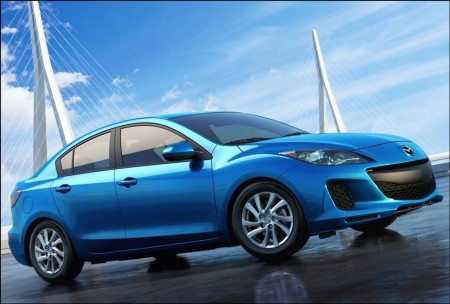 Mazda has revealed the 2012 Mazda 3. It gets a minor facelift, but the engine and transmission will be new, which will help gain better fuel efficiency numbers, but at the same time produce better low and mid-range torque.
Along with the SkyActiv-G engine, which uses direct-injection and a low-friction block to minimise mechanical drag as well as a new transmission, the Mazda 3 will receive new front and rear bumpers with a redesigned front grill, fog bezels and front headlamps. New 16-inch and 17-inch alloy wheels complete the exterior updates.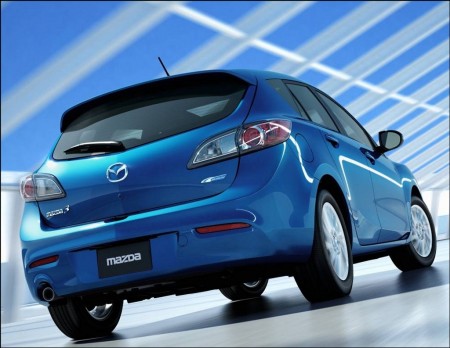 The "Mazda3" is set to debut at the upcoming 2011 Canadian International Auto Show, when further details will be revealed. The 2012 model should arrive in the UAE, Saudi Arabia, Qatar, Bahrain and other GCC regions by the end of the year.
Keep track of latest prices and updates in the Mazda 3 buyer guide.