Porsche Panamera S Hybrid 2011 revealed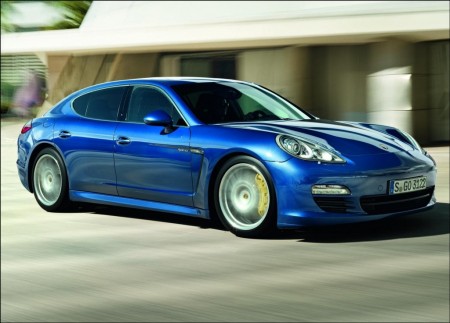 Porsche plans to reveal their latest variant of the Panamera at the Geneva Auto Show. The 2011 Porsche Panamera S Hybrid will be the sixth model in the Panamera line-up. It will feature the same hybrid engine found in the Porsche Cayenne S Hybrid.
The 3.0-litre V6 engine, combined with an electric motor, altogether produces 380 hp. The Panamera S Hybrid does 0-100 kph in 6.0 seconds and keep pressing the accelerator, it can reach a top speed of 270 kph. The hybrid engine gives fuel economy numbers in the region of 7 litres/100 km.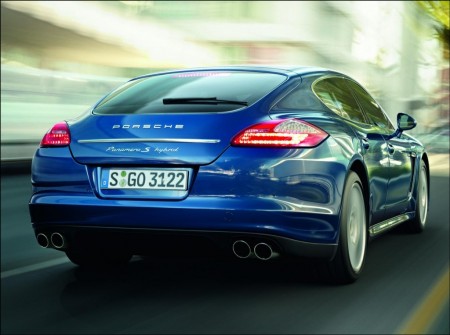 The Panamera S Hybrid will have features which are optional in the eight-cylinder Panamera S, one being the adaptive shock-absorber system.
The Porsche Panamera has been a super-hit in the UAE and other GCC regions. We seriously doubt the hybrid model will be arriving here this year.

Keep track of the latest prices and updates in the Porsche Panamera buyer guide.