Economy test: 2011 Infiniti QX56 in Dubai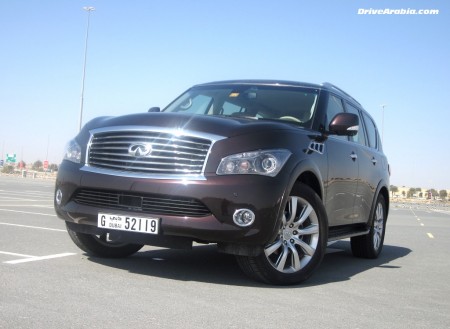 At the risk of sounding like an iPod on loop mode, we'll say again that the 2011 Infiniti QX56 is a big car. That also made our latest economy test more interesting. Is it possible to drive one of the largest 4x4s on the planet without hurting the planet, or more importantly, your wallet?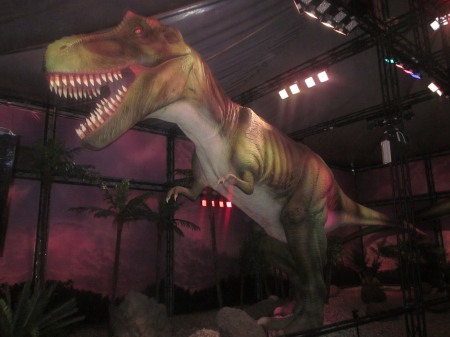 Before anything else, you should know that this beast's new 5.6-litre "VVEL" V8 engine likes to drink RON98 "Super" petrol. While it runs fine on the usual RON95 "Special" stuff, we suspect our fuel economy dramatically improved from 19.6 litres/100 km to 16.4 litres/100 km just by switching to the more expensive stuff, after we read the label under the fuel cap to use the premium juice. Either that, or we've simply started driving it more conservatively after figuring out how to control this machine over the past month. Keep in mind though that pumping "Super" into your crappy little Toyonda Tiiyarizz isn't going to magically improve its fuel economy if it wasn't designed for it.
So we reset the trip computer and headed out from the ghettos of Karama in the afternoon, towards Dubai Academic City, while carefully modulating the throttle to drive at 90 kph in an 80 kph zone. We were on an economy run, but we still had to get somewhere. Traffic was light. There, we waited for a few minutes to pick someone up, then headed out to Emirates Road towards Mirdiff City Centre. So now we had two people in the car, and we were still doing 90 kph on a 120 kph highway. Ironically, it isn't too hard to drive that slow on the highway, because there are enough trucks, vans and even cars going even slower. All this time, we kept the a/c on.
From there, we went somewhere into Aweer to meet someone, and then drove back to Karama from there. But while we covered less than 50 km, we had already peaked in fuel economy and were already starting to drop in average again. Keep in mind that, in this case, cruise control is not a good thing. Our Infiniti has the adaptive system, which means it slows down smoothly when it detects a car in front, but speeds up to the set speed rather aggressively once the car in front moves out of the way. You'll be better off controlling your right foot for smoother driving.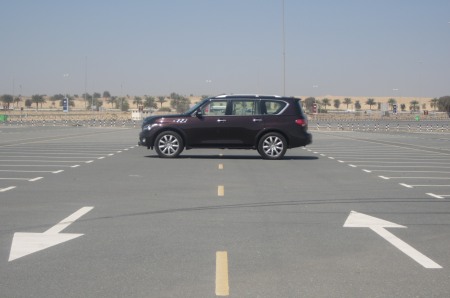 We peaked at 13.7 litres/100 km, but our average settled down to an even 14.5 litres/100 km, about as much as a moderately-driven Toyota Prado V6, or an aggressively-driven Nissan Altima V6.
Remember that we did this without going under 90 kph on most roads, and with the a/c turned on in February afternoon weather, with the help of a 7-speed automatic transmission. You could say that we cheated by going out at an off-peak hour, but one of the first rules of saving fuel has always been to avoid traffic in any way possible. Avoiding rush hour is half the battle.