New petrol shortage rocks Dubai and Sharjah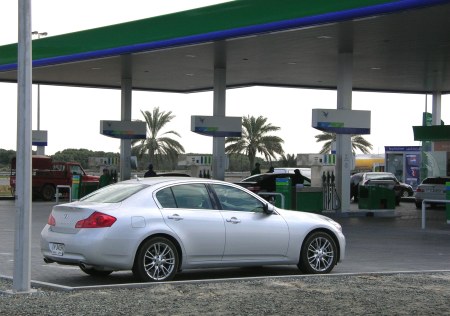 This may be old news for all those people suffering in Dubai and Sharjah, but there is yet another ongoing petrol shortage in these two cities, affecting residents for the past week, right in time for the summer.
We saw long queues forming at an Eppco station more than a week ago, but didn't even think that there could be yet another petrol shortage in a country that produces it. But media reports have confirmed that it is so, and this time, there are absolutely no real excuses for it. The vague story by Eppco-ENOC goes that they are "upgrading" their equipment at petrol pumps, so they have no petrol at those stations. On the other hand, Emarat is simply saying that all Eppco-ENOC customers are now crowding into their stations so they've run out at many stations as well. Abu Dhabi's ADNOC stations, some of which are in Sharjah, have no such problems.
As these minor incidents seem to be snowballing into a major public issue, with news reports still claiming no end in sight, people are having to resort to abandoning their cars on the road or filling up with premium petrol where available. It may be time to conserve petrol, as yet another news report claims the petrol companies are intentionally doing this to ration petrol, as they have to sell it at lower than market price and thus causing them funding problems.