BMW 6-Series 2012 line-up expands with 650i xDrive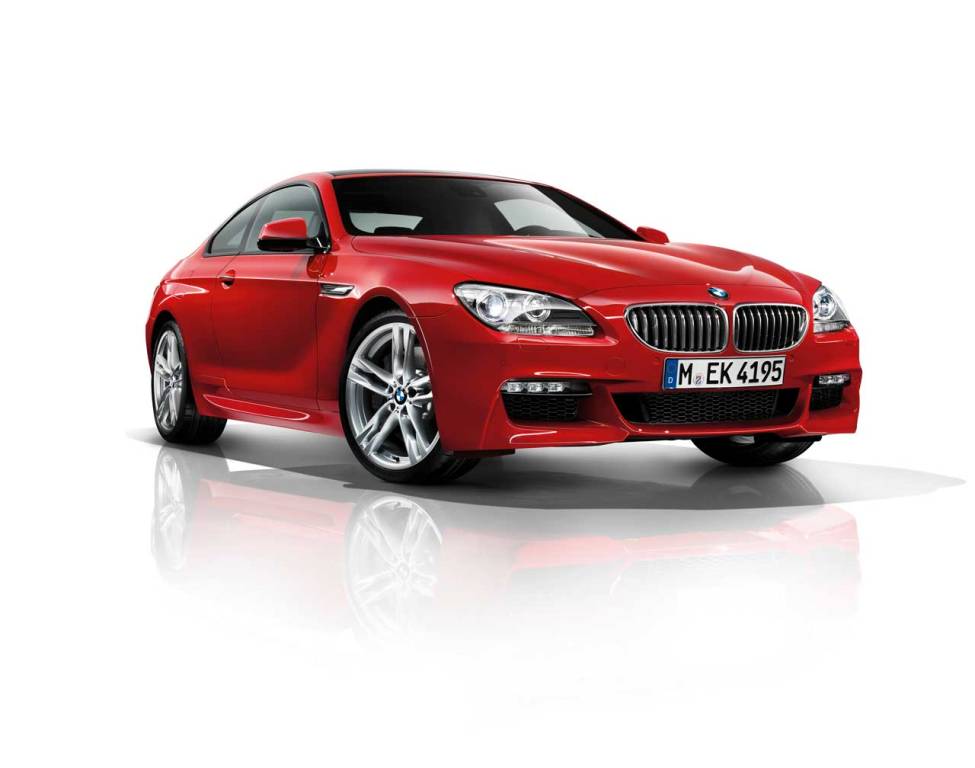 German carmaker BMW has just expanded their 6-series line-up for 2012 with the introduction of four new variants –  the 640d Coupe, 640d Covertible, 650i xDrive Coupe and 650i xDrive Convertible.
The 640d Coupe and 640d Convertible are powered by BMW's new in-line 6-cylinder diesel motor featuring common-rail direct injection with solenoid valve injectors and BMW TwinPower Turbo technology which comprises of sequential turbocharging. With 313 hp and 630 Nm of torque on tap, the 640d Coupe can hurtle to 100 kph in 5.5 seconds while the Convertible takes 0.1 seconds longer. Astonishingly enough, the fuel efficiency figures are as low as 5.4 l/100 km for the Coupe and 5.6 l/100 km for the Convertible. Range toppers 650i xDrive Coupe and 650i xDrive Convertible are powered by a V8 gasoline engine with BMW TwinPower turbo rated for 407 hp and 600 Nm of torque, and is now equipped with BMW's xDrive all-wheel-drive system. The 650i Coupe can sprint to 100 kph in 4.8 seconds while the Convertible needs an extra 0.1 seconds to hit that spot.
Another highlight is the standard ECO-PRO mode which, when activated, adjusts the accelerator mapping and the shift characteristics of the automatic transmission, and prompts the heating and air conditioning system as well as other electrically-controlled comfort functions to work with maximum efficiency. Other features include Adaptive LED Headlights, Active Cruise Control with Stop & Go function featuring Collision Warning system, Real-Time Traffic Information congestion warning system and a Bang & Olufsen Surround Sound System developed specifically for the Coupe and Convertible models.
Both the Coupé and the Convertible version of the new BMW 6 Series will be available with an M Sport package shortly. While we do not expect the diesel variants to make it down to our shores, enthusiasts in UAE, Saudi Arabia and the rest of the GCC can watch out for the 650i xDrive possibly by the fall of this year.
Keep track of updates in the BMW 6-Series buyer guide.