Toyota Hilux 2012 model debuts in UK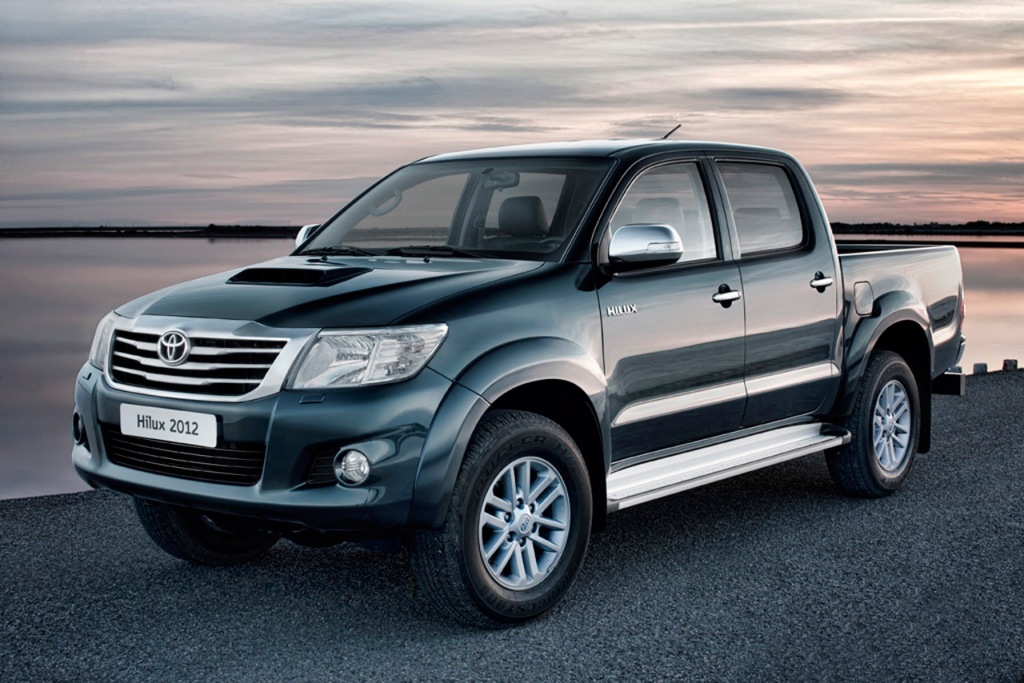 Down here in the Middle East, running a business without a Toyota Hilux means you are a loser. Though only a commercial workhorse, there are not many humans on this planet who has not seen or heard of this thing. And with so many achievements, from aiding the world masses with their routine chores to serving wars to conquering terrains where no Jeeps or Patrols have dared to roam, there is little wonder in this epitome of reliability being so popular everywhere. For 2012, Toyota UK has decided to give the Hilux some facial treatments and energy boost while also subjecting it to an interior-beautification therapy.
The new Hilux boasts an improved interior with a new upper dashboard design and a "Toyota Touch" multimedia unit featuring a 6.1-inch colour LCD touch screen. The interior colour combinations are now more harmonious. The exterior design of the Hilux is a complete change from the older one, with newly designed bonnet, radiator grille, headlamps, front bumper, door mirrors and alloy wheels. The chassis has been revised too, resulting in better ground clearance and towing capacity.
Mated to a manual or automatic tranny are two powertrains – a 2.5-litre D-4D diesel engine featuring variable nozzle turbocharging and rated for 144 hp, 24 horses more than the predecessor, and with a mind blowing 343 Nm of torque; and a carryover 3-litre D-4D diesel engine. The pick-up can be had in three body types – Single Cab, Extra Cab or Double cab.
While we can expect the same design to debut here in the coming months, we highly suspect if the 2.7-litre VVT-i gasoline engine, which we get here in the UAE, Saudi Arabia and other GCC countries, would undergo any changes. Nevertheless, we have no reason to doubt its robustness.
Keep track of updates in the Toyota Hilux buyer guide.