Jaguar C-X16 concept revealed

The last time a premium brand like Jaguar tried to go affordable a decade ago, we got a Mondeo-based oddball in the form of the X-type saloon. With the word "affordable" back in fashion, Jaguar is touting the C-X16 as a rear-wheel-drive two-seater coupe that you can actually afford that is to go head on with the affordable Porsche Cayman which, when we checked last time, wasn't so affordable.

Keeping in line with the current trend of concepts, the C-X16 is a hybrid, fashioning a steering wheel controlled 'Push to Pass' system integrated into the 8-speed gearbox delivering an additional 92 hp and 234 Nm of torque at a push of a button. Power is provided by a 1.6 kWh battery pack  that is mounted behind the seats to achieve a 50:50 weight distribution. This coupled with a supercharged 376 hp 3.0-liter V6 petrol engine producing 332 Nm of torque results in a 0-100 kph sprint in just 4.3 seconds topping out at 298 kph. The C-X16 can travel up to a speed of 80 kph solely on electric power that allows it to bring in impressive CO2 emission numbers of 165 g/km.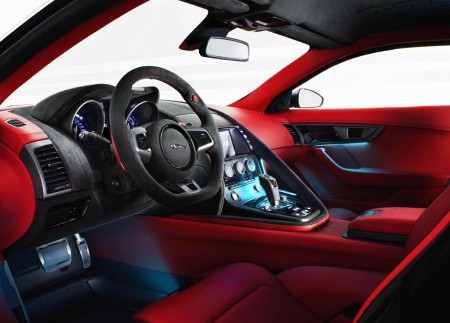 Designed by Ian Callum, Director of design of Jaguar, a stunning rear with that odd opening window makes the XK inspired front look rather boring and dated in comparison. We don't dig the red-overdose interior but the grab-handles and carbon-backed seats seem like they mean business.
Set to make a public debut at the Frankfurt Motor Show next week, this production ready concept is slated to go into production at the end of 2012.