So we got a 2011 Volkswagen Touareg

Continuing our series on Volkswagen (hey, they're offering us car after car, so why not), this week we have the 2011 Volkswagen Touareg, a 4×4 that shares its platform with the pricier Porsche Cayenne. Considering we drove a Porsche Cayenne V6 just a few weeks ago, it felt a whole lot similar, yet different.
Aside from the typical VW template styling, which could be considered either classy or boring at the same time, the Touareg gives off an air of premium quality that the Americans have been recently trying to duplicate, but are falling short.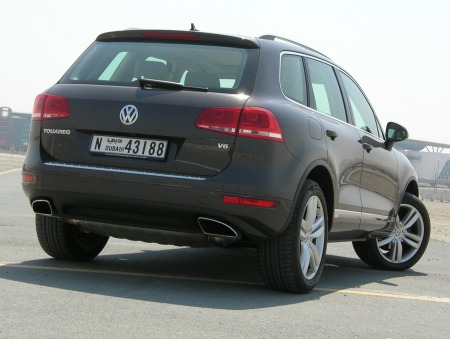 Still, stylish touches include the polygon exhaust tips, the understated metallic trim and the tasteful use of LED lights both front and back.
The interior is lined with soft-touch materials in just the right places, enough so that you don't notice the hard-plastics bits. And with matching cloth trim everywhere from the front A-pillars all the way to the panoramic roof covering, this VW makes you feel like you're getting your money's worth.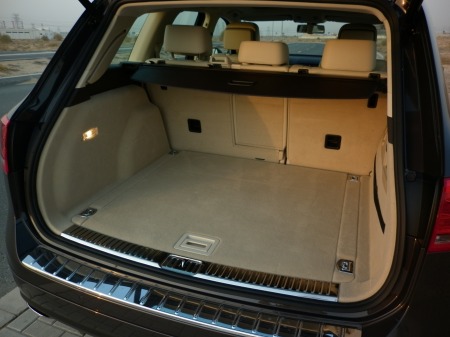 The Touareg is "only" a 5-seater, so those shopping for a bus should look elsewhere. We were perfectly happy with the huge space it offers as is.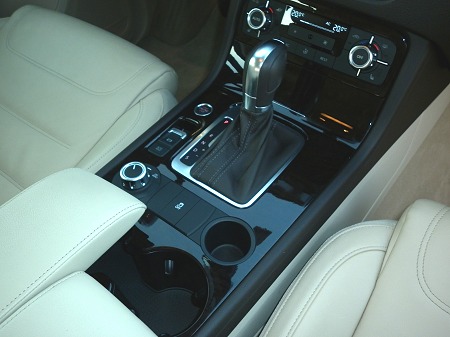 Of course the Porsche boasts a funkier interior, more premium materials, better handling and an unmistakable exterior. But with the options on offer in the VW, along with a similarly-ideal driving position and identical V6 drivetrains, the Touareg easily gives off an "80% Cayenne" vibe.
The Touareg would've become our favourite 4×4 in its price range, were it not for the lack of low-range gearing. But considering most of its competitors are losing their off-road heritage, largely because no one ventures off-road with their premium SUVs, the Touareg is in a good position. More in the full review.