Long term wrap-up: 2008 Ford Mondeo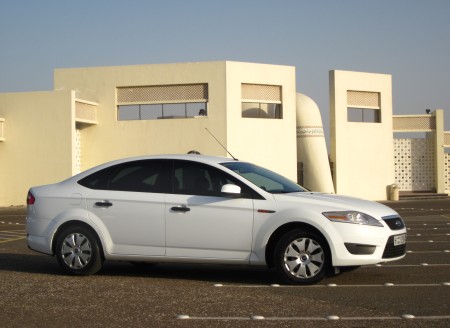 So after 8 months and over 20,000 km, the Mondeo has departed. In an unanticipated move, I spontaneously decided to sell the Mondeo as the idea of owning a four-wheel drive, which sprouted up from nowhere in a corner of my brain, and had incurably spread all over my mind like cancer in short notice.
The Mondeo is a competent car left a bit incomplete. While scoring high in terms of ride comfort, handling, cabin quietness, cabin space, boot space, fuel economy, braking, safety features and cabin material quality, a few issues with the fit-and-finish and a less competent air-conditioner along with some dealer negligence, lets it down. The cheap plastics on the lower centre dash creaks over time due to these not being put together properly, though these can be fixed by the dealer. The air-conditioner in the Mondeo can beat the heat outside until the mercury soars well over 45 degrees, which is when it begins to struggle in keeping the cabin cool. The inclusion of a driver-side knee airbag and full safety features on a barebones basic model is a commendable feat by Ford though.
During my span with this Mondeo, it has been fairly reliable with the only major repair required being replacement of the a/c compressor pipes following a leak, which I suspect to have occurred due to dealer technicians pumping in excess air into the compressor during an a/c system check they had carried out only a few weeks before the leak arose. The cigarette-lighter power outlet and the auxiliary power outlet both had stopped working due to a blown fuse, probably due to me leaving my mobile charger plugged in even after switching off the vehicle. For those who did not know, the Mondeo's power outlets function for up to 1 hour after the car has been switched off. The fuse was replaced under warranty by Al Tayer, and the power outlets came back to life. As my vehicle was covered by the extended service, maintenance and warranty contracts, the only real non-fuel expenditure I have had on the car is Dhs 250 for an engine flush which was carried out by Al Tayer. If not covered by the extended plans, the running costs are arguably lower than its direct Japanese competitors, vastly helped by the longer service intervals which fall at every 10,000 km.
Despite a few minor niggles and shortcomings, the Mondeo has been a great car to own and a joy to drive. However, minor issues coupled with an already drab popularity just kills it in this region. As a new-car buy, it may not be very appealing to a potential buyer due to the stigma of higher depreciation, and the dealers would do their best to divert you towards the Fusion anyway. But as a used car, it simply owns the competition downright; not to forget that it is such a respite from the boring-but-ruling Japanese triad in almost every aspect while being priced only as much as a Toyota Yaris, if not lesser.
Original Mileage When Bought: 22,132 km
Latest Mileage To Date: 42,948 km
Latest Average Fuel Economy: 9.6 litres/100 km
Cost of Latest Problems: Dhs 0
Cost of Latest Maintenance: Dhs 0
Cost of Latest Maintenance: Dhs 250

Total Non-Fuel Running Cost Since Bought: Dhs 250