Lexus ES 350 2012 on sale in the UAE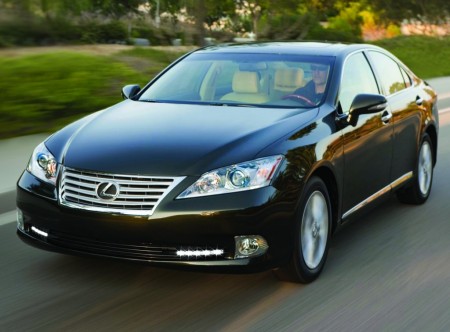 The 2012 Lexus ES 350 is now available in the UAE, and looks the same as before. The best way to spot it is by the dealer-installed LED driving lights up front.
The Lexus ES continues to be powered by a 268 hp 3.5-litre V6, but the pricing is now properly higher than what it used to cost back when this version first debuted in 2007. There are now four versions on offer at showrooms in Abu Dhabi, Dubai and other Emirates. The Premier costs Dhs 166,000, the Premier Plus rings up at Dhs 174,000, the Prestige is priced at Dhs 185,000 and the Platinum tops out at Dhs 205,000.
Keep track of specs in the Lexus ES buyer guide.