Volkswagen 2012 GCC range gets new Tiguan, Scirocco R and Amarok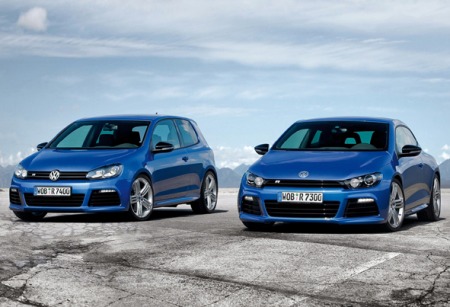 Volkswagen Middle East showed off three new models at the 2011 Dubai Motor Show, destined for showrooms in the UAE and other GCC countries. The first one is the facelifted 2012 VW Tiguan, which has already been on sale for the past month. The second is the VW Scirocco R joining the VW Golf R, finally making its local debut after two years since its European intro. And the third is the VW Amarok, the Argentinian-built pickup that seemingly targets both the poseur-class and the working-class crowds.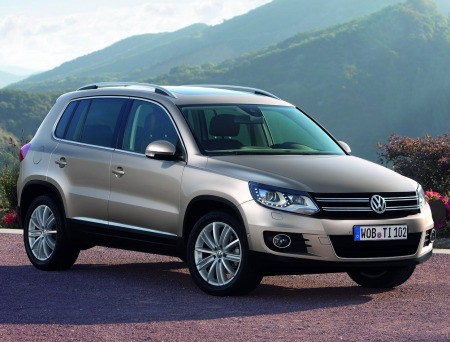 The 2012 VW Tiguan went on sale recently in the GCC, sporting a new corporate front-end and not much else in terms of changes. Engine options remain similar, the important one being the 210 hp 2.0-litre turbocharged 4-cylinder, now mated to a 7-speed DSG automanual. Interior changes include a new steering wheel and not much else.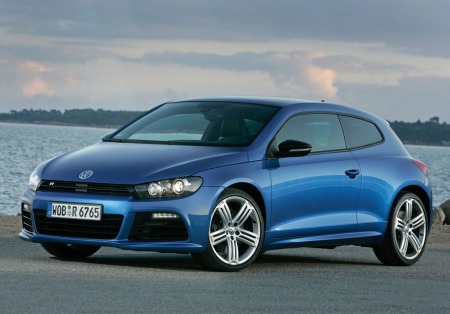 The 2012 VW Scirocco R finally reaches the Middle East market, with aggressive styling, sportier suspension and a GCC-tuned 255 hp 2.0-litre turbocharged 4-cylinder. The front-wheel-drive hatchback "coupe" comes standard with an "XDS" electronic differential to control the front-wheel-drive power delivery. And while a manual is available, the DSG automanual will be the version officially offered.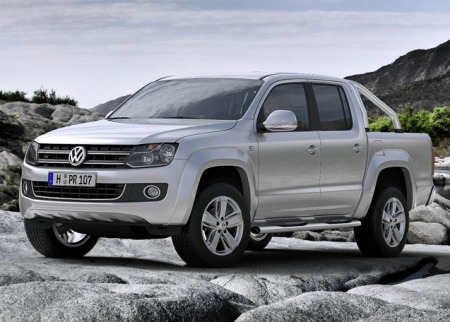 The 2012 VW Amarok is a work truck, seemingly designed with developing countries in mind, available with either a 158 hp 2.0-litre turbocharged 4-cylinder petrol engine with 300 Nm of torque or a 121 hp 2.0-litre turbodiesel with 340 Nm, mated to a manual gearbox and optional four-wheel-drive. A 177 hp version of the same turbodiesel with 420 Nm of torque might also be offered, with an 8-speed automatic. The availability of features such as alloy wheels, CD stereo with USB port, Bluetooth and power windows make it appealing for leisure use as well.
Also on display at the VW stand were a turbodiesel VW Touareg, a CNG-powered VW Passat wagon, and a rally-spec VW Polo, none of which are on sale to the GCC public, but were simply there to showcase what goes on at Volkswagen. We hear the all-new Polo, the new larger Passat and the facelifted Passat CC will show up at the Qatar Motor Show early next year.