Fiat 500L set to debut at Geneva Motor Show

The Fiat 500 is a supermini that marked the return of the marque into the Middle East after nearly a decade. While the Fiat 500 did not seem to get enough attention in this part of the world, out in the European nations, it seems to be a hit. That probably is the reason why Fiat has decided to stretch the 500 to make a larger version, calling it the Fiat 500L – the 'L' stands for "Large".
What we see here is the first official image of the 500L ahead of its world premiere at the upcoming Geneva International Motor Show. Available in choices of a turbocharged two-cylinder 0.9-litre, and naturally-aspirated four-cylinder 1.4-litre petrol engines, and a 1.3-litre Multijet II turbodiesel engine, Fiat claims that the 500L will boast the fuel-efficiency of a subcompact while being as spacious as an MPV. Further details regarding the trims and specifications, are not available at the moment.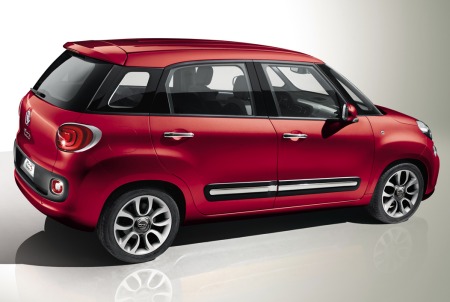 The 500L will find its way into the European market during late 2012, and prices are unknown at this point. There is no word on whether it will ever make it to the UAE, Saudi Arabia and rest of the GCC.