Dubai Police gets Kia Mohave police car fleet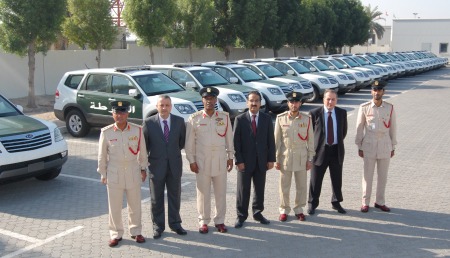 Dubai Police continue to replace their patrol cars with newer vehicles. We are now told that they have just taken delivery of a fleet of Kia Mohave 4x4s, in full police livery.
The news comes just after it was announced that Dubai Police had taken delivery of 35 Toyota Prado police vehicles, and we also hear that they've taken delivery of around 40 Nissan Xterra police vehicles as well. The V6-powered Kia Mohave fleet adds 50 more vehicles, of which 35 will be used as marked patrol cars.