Long-term update: 2007 Honda S2000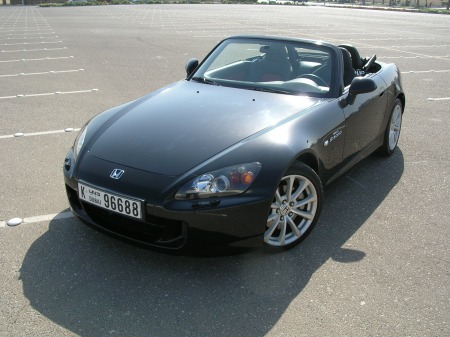 It's been more than two months now since we bought our 2007 Honda S2000. I'd like to reiterate that I hate soft-top sports cars, but Honda chose to make one of their best cars ever as a convertible, and we have to live with it. We did hear that they offered a hard-top in Western markets when the car was new, so we went to look for one.
The aluminium hard-top is apparently great at reducing noise, but there was a fair bit of installation work to be done before it could fit on the car. We called up the parts guy at the dealer, and they said they had one hard-top available for "only" Dhs 8,000. We figured we snagged ourselves a deal.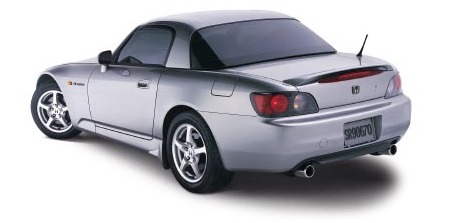 So we went down there, and we are told that the hard-top they had in stock was only the bare metal shell. To get the full set of fifty parts, including rubber trim, window glass, wiring harness, screws and other junk, would set us back a whopping Dhs 22,000, after a 25% discount! And that doesn't even include paint. If we were indecisive before, we really made up our minds when they said they'd never installed one before, so we assume there's a good chance they'd pluck it up. I saw the instructions on the net, and it isn't exactly a plug-and-play job, even requiring some metal-beating work.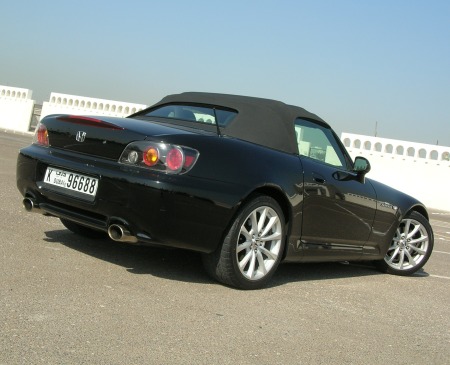 Even though we can afford it all, spending Dhs 30,000 for a roof on a car that we paid Dhs 85,000 for, just doesn't make sense. And shipping it from abroad has its own issues, not least of which is the size of the package. So we'll just have to endure the "enjoyment" of drop-top driving. It's fun for about ten minutes, until your eyes dry out while doing 120 kph on the highway, on a good day. Put the top up, and the rattling bits of the roof drive you crazy.
But do we regret buying the S2000? Not for a minute.
Original Mileage When Bought: 14,900 km
Latest Mileage To Date: 15,800 km
Latest Average Fuel Economy: 12.0 litres/100 km (est.)
Cost of Latest Problems: Dhs 0
Cost of Latest Maintenance: Dhs 0

Total Non-Fuel Running Cost Since Bought: Dhs 0