2013 Mercedes-Benz GL-Class to debut at New York Auto Show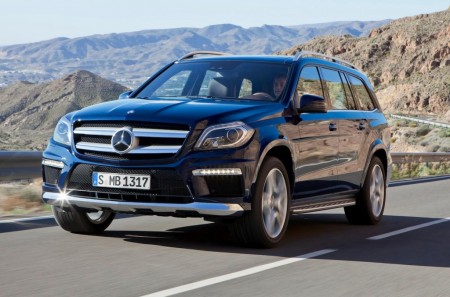 Mercedes-Benz has unveiled the facelifted 2013 GL-Class at the 2012 New York Auto Show alongside with the GLK-Class and SL65 AMG this week.
The design is very much in accordance with the new Mercedes-Benz design language. The new headlamp design is similar to that of the SLK and SL roadsters, and will be completed with LED running lamps flanking each side above large air intakes.
From the images, it seems like interior design hasn't changed too much, but new standard features include a "photo quality" colour instrument display, self-leveling air suspension, Collision Prevention Assist, Crosswind Stabilisation, as well as an On-and-Off-Road Package and Active Curve System.
Three versions are available, namely the V6-powered 240 hp GL350 BlueTec diesel and the two twin-turbo V8-powered 362 hp GL450 and 429 hp GL550 petrol models in the United States. In the GCC, a 408 hp GL 500 model will be available.
The 2013 GL-Class is expected to make a late entry into the UAE, Saudi Arabia and the rest of the GCC in the last few months of this year.