1957 Ferrari Testa Rossa goes under the hammer in Monaco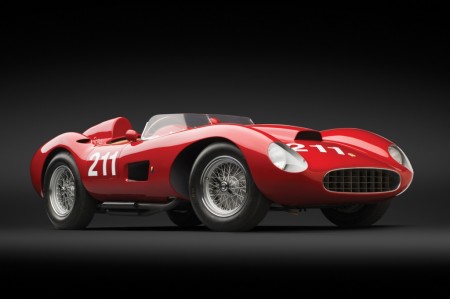 Another classic Ferrari changed hands, as RM Auction successfully sold a 1957 Ferrari Testa Rossa for a whopping US$ 6.4 million. That's around Dhs 23,510,000, but it still remains shy of Stirling Moss's US $35 million 1962 Ferrari 250 GTO sold last week.
Nevertheless, the rare 1957 Ferrari 625 TRC Spider topped the list in the auction. After all, only two of such models were ever built. The car also went for more than the US$ 4 million "500 TRC" that was auctioned last year, but substantially less than the record US$ 12 million it garnered for a 250 TR back in 2009.
The auction also witnessed a 1966 Ferrari 206 S Dino Spyder, a 1952 Ferrari 225 Sport Spyder 'Tuboscocca' and a rare factory Daytona Spyder all fetch over US$ 1 million.
The US$ 6.4 million Testa Rossa will go down as one of the most desirable rare classics, but Sir Stirling Moss's lime-green Ferrari 250 GTO currently holds the "world's most expensive car" title as it was sold for over Dhs 128,555,000 to billionaire businessman Craig McCaw.