UAE police rescues Toyota driver after cruise control stuck at 120 kph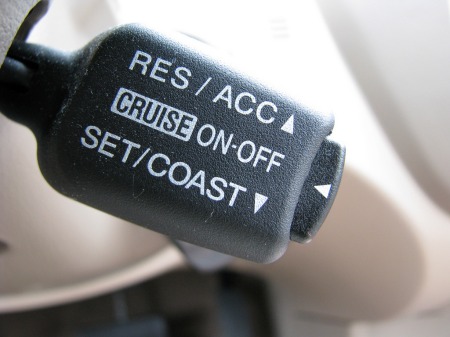 Ras Al Khaimah Police rescued an Emirati driver, whose Land Cruiser's cruise control system got stuck at 120 kph on Emirates Road, which wouldn't allow the car to decelerate or even stop.
The Emirati driver was going at speeds of around 120 kph in his Toyota Land Cruiser when he realised he could not slow down anymore, and called the police.
According to 7Days newspaper, an official from RAK police said, "We received the report from Umm Al Quwain Police saying that the vehicle will enter RAK borders and needed help."
Police dispatched ambulance and rescue staff immediately after they received a call from the panicking driver informing of them of the cruise control glitch. Within four minutes of hearing the call, a senior official also reached the Land Cruiser and tried to overtake the speeding vehicle attempting to slow down the car before it reached the final roundabout at the end of the highway.
The driver had earlier tried to slow down the vehicle by engaging the handbrake but the car started to veer sideways. According to Khaleej Times newspaper, he decided to flash his lights towards motorists in front of him to give way.
The rescue staff kept him on the phone as they surrounded him to clear off his way, while the senior official stayed in front of the Land Cruiser, eventually slowing him down using the handbrake till he steered right at the roundabout and crashed into the sand dunes on the road side. The vehicle was not damaged, and the motorist was not injured, but he had apparently gone mute for a while due to the terrifying experience.
The incident had occurred two weeks ago, but details were only released yesterday.
Simon Frith, Managing Director of Al-Futtaim Motors, released a statement regarding the incident, saying they are "offering full support to the respective authorities to determine the facts surrounding the Land Cruiser incident which happened earlier this month. Until the vehicle has been fully inspected and tested, we are unable to make any further comment."