News round-up: Ducati, Goodyear, Harley-Davidson and Gillette

Ducati opened their latest showroom in the UAE, Goodyear donated items to blue-collar workers for the summer, and Gillette is running a car design contest in the GCC.
One of the world's biggest Ducati dealerships opened in Abu Dhabi this week. Motorcycle racer Troy Bayliss, a three-time World Superbike Champion, was there for the opening. Located in Mussafah, Ducati's new flagship dealership offers over 1,300 square-metres of floor space. The facility incorporates a dedicated showroom area, a fully-equipped workshop with a 'ride-in reception', parts and accessories area, and a 'Dynojet' testing room, which allows riders to check the performance of their machine. There is also a secure, air conditioned indoor holding area, where owners can store their bikes and gear in safety when not using them.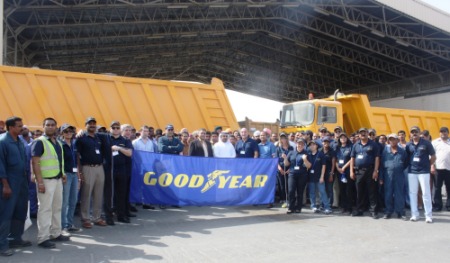 Goodyear staff from the Middle East office took time out to visit various housing and work sites around the UAE in an initiative called 'Miles for Smiles', distributing care packages to the construction workers to help them keep cool during the hot summer months. While the care package included items such as a cap, cool bottle, towels and more, the Goodyear team also took the time to explain simple options for the outdoor, manual workforce to keep healthy while working under the harsh summer sun. The tips were focused on hydration and protecting themselves from the sun.
Harley-Davidson has a unique 'Open House Day' concept that acts as a platform to introduce the new range of Harley-Davidson motorcycles for 2012; Harley-Davidson Middle East and North Africa has announced the 2012 Open House Days in MENA under the theme "Join the Ride, Change Lives" inviting both riders and non-riders in countries including Oman, UAE (Dubai, Abu Dhabi), Qatar, Bahrain, Kuwait, KSA (Riyadh, Jeddah, Dahran, Jubail), Lebanon, Jordan, Egypt, Algeria, Morocco. The Open House Day will be held on the weekend of October 11–14 where Harley-Davidson's newest 2013 models will be revealed. This event will also raise funds for the United Nations World Food Programme (WFP). All riders will be invited to buy Harley-Davidson pins, with each pin sold generating sufficient funds to feed over thirty underprivileged school children a day.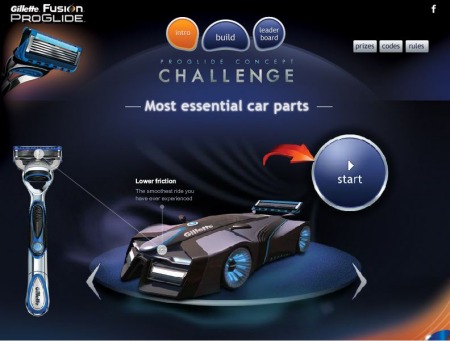 Razor-maker Gillette has launched a competition, calling on all car enthusiasts across the GCC to join the 'ProGlide Concept Challenge'. Hosted on the Gillette Arabia Facebook page, the new contest invites Gillette fans to design their own car with inspiration from Gillette's latest edition, Fusion ProGlide, and compete against their friends for a chance to win a full day car racing experience at the Dubai Autodrome. Gillette Arabia Facebook fans will exclusively have access to participate in the ProGlide Concept Challenge, and will get a chance to receive a Gillette Fusion ProGlide razor sample after they sign up for the competition, following just a few steps. Fans will be able to design their own car at a particular cost of points which should be earned through easy actions on Facebook. After that the car is then ready to compete. The competition will run on Gillette Arabia Facebook page from September to the beginning of December 2012, and is open to all fans in the GCC.