Video of the week: Chevy Silverado vs VW Touareg tug-of-war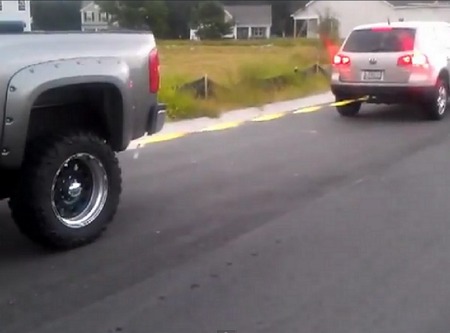 Yes, the tug-of-war may be considered a game for the strong and mighty. But it was also a matter of dignity for the Chevrolet Silverado, after its last YouTube battle with the Dodge Ram Heavy Duty, which saw the Silverado being dragged to humiliation. However this time round the big bad Chevy is seen taking on a much smaller Volkswagen Touareg V10 TDI.
Now, on paper, the Duramax V8 produces 365 horsepower and 895 Nm of torque whereas the VW's V10 produces 310 hp and 750 Nm of torque. So an easy battle it is then? You find out. But, just keep in mind that the Touareg V10 TDI has the reputation of towing a Boeing 747.